Who Is Major Mark Miller? Philadelphia ROTC Instructor And High School Teacher Accused Of Sex With Student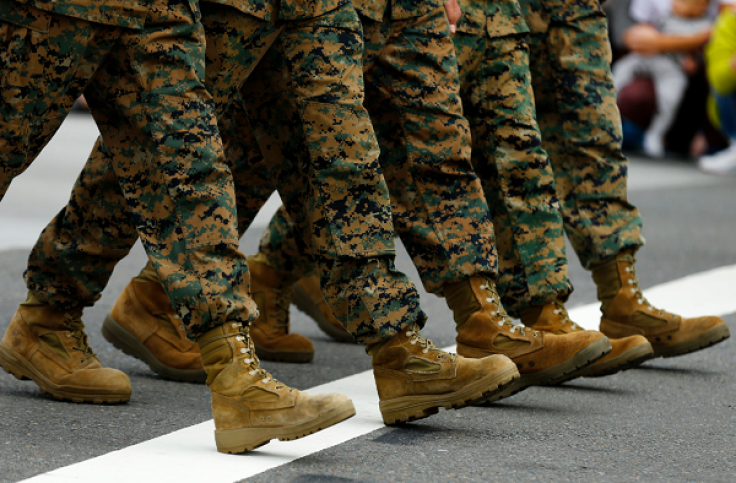 A former ROTC instructor and high school teacher in Montgomery County, Pennsylvania, a suburb of Philadelphia, was arraigned Tuesday afternoon on three counts of a sexual relationship with an 18-year-old female student. Mark Alan Miller, 45, known to students as "Major Miller," faces institutional sexual assault charges as well as one count of criminal use of a communication facility, according to local reports.
The victim, who was reportedly a member of North Penn High School's ROTC unit, told police she had sexual intercourse with Miller on several different occasions between November and December 2016. Police said the victim detailed her first sexual encounter with Miller following a "ROTC school related event," after which she and Miller allegedly had sex in the back seat of his car. The victim told authorities her final encounter with Miller was at a Marriott Hotel, which officials were able to confirm after obtaining surveillance images of the two in the hotel's lobby.
The high school's principal initially contacted police on Dec. 14 after receiving reports from various students about a sexual incident between a student and a teacher at the school. Miller resigned from his position the same day according to a letter from the school district obtained by KYW-TV, the local CBS affiliate.
"Charges such as these against Miller are contrary to the core values that educators hold true and will never be tolerated in the North Penn School District. As always, North Penn High School has the staff and resources in place for students who may need extra support during this time. Student safety is a top priority of the North Penn School District. Students are commended for reporting and acting upon this serious issue," read the letter.
Neighbors told Philadelphia's ABC-6 News that Miller was quiet and mostly kept to himself while another student reportedly told authorities that Miller's "marriage was ending" and that he once said he "wanted her to be with him in the future, and even discussed having children."
Miller retired from the U.S. Air Force before joining the staff at North Penn in 2013.
Miller's charges come just days after another teacher in Michigan was sentenced to prison for her ongoing sexual relationship with a 14-year-old student that lasted for nearly two years.
© Copyright IBTimes 2023. All rights reserved.