Who Is Aric Babbit? Minnesota Teacher Commits Murder Suicide After Allegedly Having Sex With 8 Boys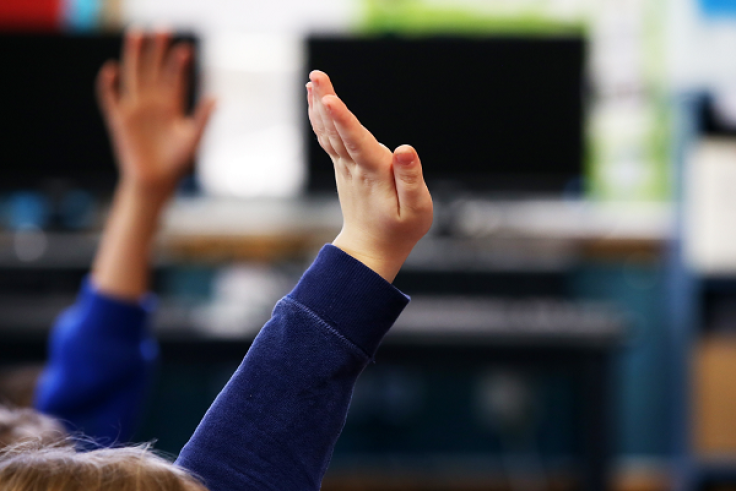 A Minnesota elementary school teacher and his husband, who were both accused of having sexual relations with eight underage boys for several years, were never charged, because they died just before police could officially charge them, according to reports. Aric Babbitt, a teacher at a South St. Paul elementary school, reportedly killed his husband, Matthew Deyo, and then himself after a 16-year-old boy came forward with accusations of an "ongoing sexual relationship" with the couple.
Officials closed the four-month investigation a week ago, the 134-page case file released Tuesday said. Police suspected that more boys may have been in sexual relationships with the couple. However, the other seven victims were not revealed until the case file, which was obtained by the Pioneer Press, was closed and released.
Court documents revealed Babbit and his husband engaged in sexual activities with the eight underage boys in their cabin in Minneapolis and at a farm that belonged to Deyo's parents. The victims told police the couple coerced them into having sex by providing them with alcohol and marijuana. The couple also allegedly gave the boys cell phones so they could communicate with one another.
During the investigation, police found a hidden camera in a clock in the couple's bathroom that contained video footage of several boys. Authorities also discovered video footage of an unidentified man who was unknowingly videotaped in the nude at Babbit and Deyo's home in South St. Paul.
Babbit and Deyo were discovered dead from an apparent murder-suicide days after police searched their home and found the video footage and nude photos. An autopsy concluded that Babbit fatally shot his husband before killing himself. Their bodies were found thousands of miles away from where they lived in Washington State along with a note found on the couple stating they were on a "vacation of a lifetime." Court documents also said the couple had sent a suicide letter to Deyo's parents.
There have been a string of teachers accused of having sexual relationships with students and underage children in 2016. Just recently two teachers in North Carolina were accused of sexual misconduct with students. One of the teachers, Jessica Welch Greene, allegedly had sex with one high school student on three different occasions, including on school grounds. In a separate case, high school teacher Summer Leigh Sparrow allegedly had a sexual affair with a 17-year-old that started through Snapchat.
© Copyright IBTimes 2023. All rights reserved.