Who Is Mark Burns? Pro-Trump Black Pastor Speaking At RNC, Added After Police Killings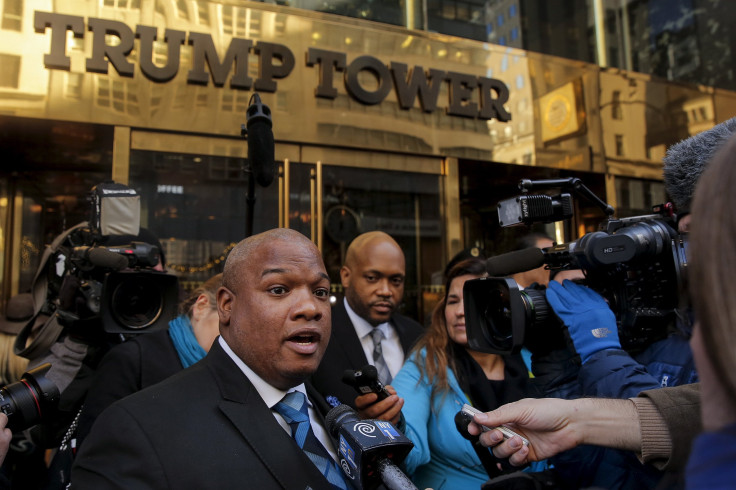 Pastor Mark Burns is scheduled to make a couple of appearances at the Republican National Convention this week in Cleveland. The African-American evangelical leader is expected to address police shootings in the wake of a spate of related deadly incidents.
Burns was a last-minute addition to the schedule of speakers, change made by Trump aides after three police officers in Baton Rouge, Louisiana were fatally shot, Bloomberg reported. He is expected to make a brief appearance Monday at the convention and has been added as a primetime speaker Thursday. His message is reportedly going to center on bringing people together.
"Unity – that's the central theme to my message," Burns said to Bloomberg. "We need to talk about coming together as a nation. I will be talking about unity and love. We must not be focused on our divisions. We are one people. We need unity and love."
Burns told Bloomberg he would both address officers who were recently killed in shootings as well as African-Americans who were killed by police. "Our nation's soul is hurting and we need to come together," Burns said to Bloomberg. "It doesn't matter whether you're black or white or young or old or rich or poor – we have to come together to begin to heal this country."
Burns has regularly appeared as the opening speaker at Trump rallies and played a part in setting up a November meeting between the GOP candidate and 100 black pastors at Trump Tower in New York City, according to Politico. Trump has done poorly among black voters in the polls – he was earning zero percent support among African-American voters in Ohio and Pennsylvania in recent NBC/WSJ polls – but Burns has "bristled" at suggestions he has been used to pander to black voters, Politico reported.

Burns preaches in his hometown of Easley, South Carolina at The Harvest Praise & Worship Center and runs a Christian TV Network he founded four years ago. He has a wife and six children.
© Copyright IBTimes 2023. All rights reserved.