Who Is Michael Turchin? Lance Bass Marries Artist And Radio Personality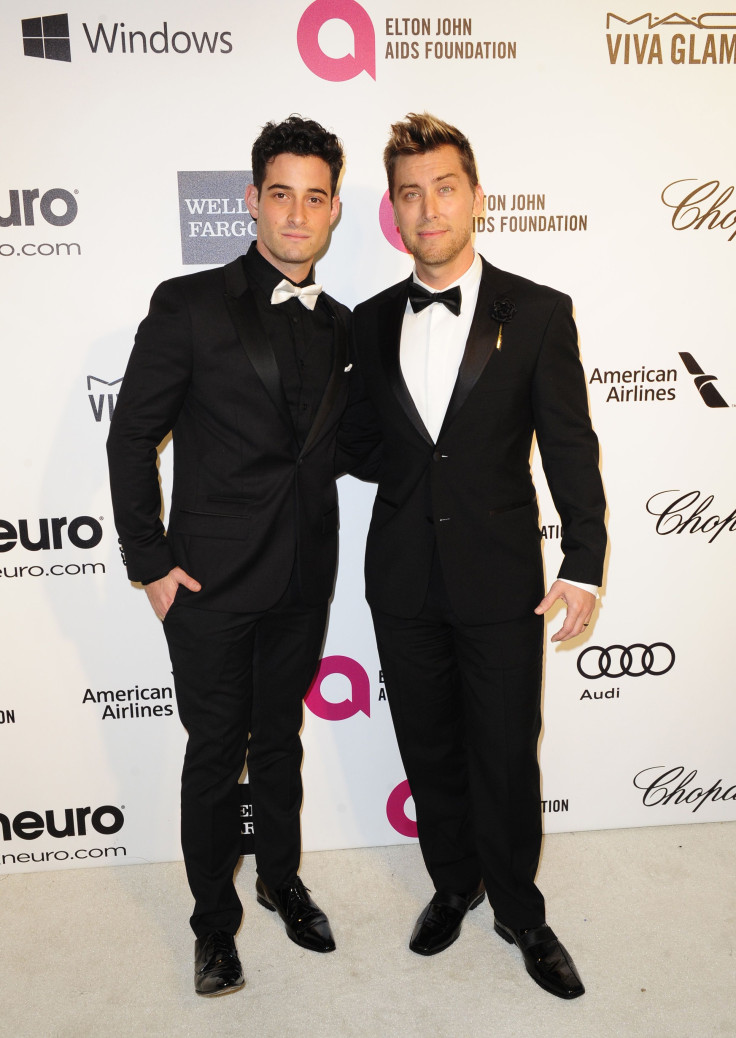 One more 'NSync member is off the market. Lance Bass married Michael Turchin Saturday. The ceremony took place at the Park Plaza Hotel in Los Angeles before about 300 guests, People reported.
Bass is famous for being one-fifth of 'NSync, but Turchin isn't as well known. He described himself on his Twitter page this way: "Aspiring Actor, Artist, Occasional model, Pseudo radio personality, Nice Jewish boy." While Turchin's IMDb page listed a few small films -- such as "White Dwarf" with Bass -- many of his fans are familiar with him as a radio personality. He is known as Turkey Turchin on Bass' SiriusXM radio show "Dirty Pop."
Turchin's interests in pop culture also fuel his artwork. His portraits have been shown in galleries as well as commissioned by celebrities such as actress Jamie-Lynn Sigler and "Real Housewives of Beverly Hills" star Lisa Vanderpump. Some may be surprised to learn Turchin didn't attend college for anything related to entertainment or the arts. He graduated from Georgetown University with a degree in finance. While it might not prove all that relevant to his career, it could make him the fiscally responsible husband in his marriage.
"I don't know if my degree wields that much power," Turchin told Creative Loafing Tampa. "I am definitely the more financially savvy. Lance has been in 'NSync since he was 16. All of them have had a team manage their whole entire lives. I, on the other hand, did not have such a team."
Their different backgrounds originally kept Bass and Turchin apart. The two met about four years ago at a friend's birthday party in Palm Springs, and Turchin thought Bass was too famous to date. "I am so shy and never would have made the first move," Turchin told People. "I was thinking, 'This is Lance Bass. I grew up watching him on TV and listening to his music.' That just added a whole other layer of intimidation."
Bass made the first move, according to Turchin's memory, but Bass claimed Turchin was the one who kissed him first, the New York Times reported. However, they both agree now they are still best friends.
Viewers can get to know Turchin more when his wedding is shown on television. "Lance Loves Michael: The Lance Bass Wedding" is a 90-minute special that will be shown on the E network Thursday, Feb. 5, at 8 p.m. EST. It will be the first celebrity wedding special shown in the U.S. to feature two grooms, according to E Online.
© Copyright IBTimes 2023. All rights reserved.