Who Is Nick Corvino? Former Trump Campaign Staffer Shot 13 Times In Bed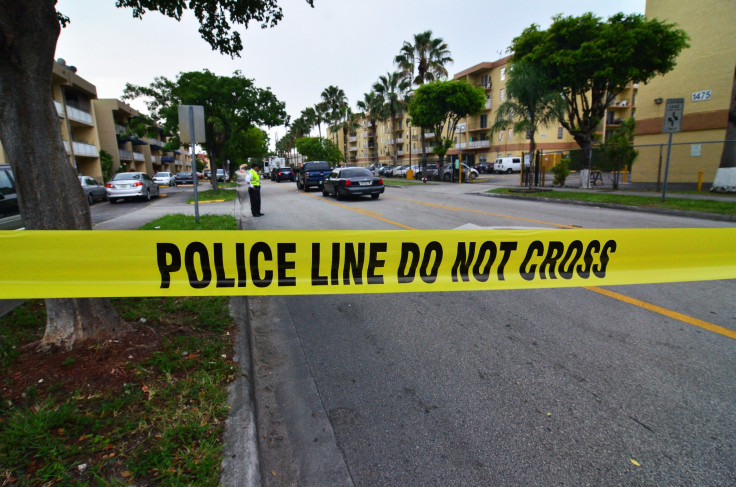 A former Republican Party staffer who worked for President Donald Trump's presidential campaign was allegedly killed by his roommate after being shot 13 times while he was sleeping at their Florida home, reports said Friday.
Nick Corvino, 30, was found in his Kissimmee home Tuesday with gunshot wounds to his back, head and legs, according to an arrest affidavit obtained by the Orlando Sentinel.
Police arrested Corvino's roommate Scott Waddell, who was found with blood-soaked hands and feet when police arrived at the scene of the murder.
When officers arrived at the home, Waddell reportedly answered the door with blood on his hands and feet, according to the police report cited by Orlando Sentinel. They found the former GOP staffer's body on a bed in a bedroom, and declared him dead at the scene.
Waddell, 45, was booked on first-degree murder charges at Osceola County Jail. When he was interviewed about the crime, he asked the officers several times if Corvino was dead, news station WJXT reported.
"He repeated numerous times he was fine but could not remember what happened before the cops showed up today at his home," authorities wrote in the arrest affidavit.
Waddell told police that he and Corvino had been drinking beer and watching television Monday night before they went to sleep.
The suspect told the police that he later woke up scared, but did not recall shooting his roommate. Police said that Waddell claimed he was mentally disabled and is on medication.
"He explained he suffers from nightmares and sometimes has homicidal thoughts wanting to kill young men," the report said.
Corvino, who graduated from the University of Central Florida with a Bachelor's Degree in political science and government in 2013, was the Central Florida political director for the then presidential candidate Trump for two months, August and September 2016; he also held a series of other posts for other prominent politicians, according to his LinkedIn Page.
He listed his activities and honors as "Summer 2011, Fall 2011, Spring 2012 Dean's List, Burnett Honors Congress, Legislative Scholars Program, Honors in the Major Program," on his LinkedIn Page.
Before working for Trump, he worked as Central Florida regional manager for CFO Jeff Atwater of the Florida Department of Financial Services.
Corvino also served as Central Florida field director for the campaign of Pam Bondi for attorney general in Florida.
"Ensured successful operation of a state-wide campaign in over eight counties, including five of the six counties along the I-4 corridor," his LinkedIn Page said. "Worked with individuals and groups across Central Florida to maximize voter support and turnout."
A Facebook page created after his death to remember Corvino has been filled with photos and positive remembrances.
A GoFundMe page has also been set up for Corvino's funeral expenses.
One woman who worked with him wrote on his GoFundMe site, "Nick and I worked at The Polynesian together. He was the kindest, most positive and sincere person you'd want to have as a friend. He will be so missed."
© Copyright IBTimes 2023. All rights reserved.