Who Is Nicole Johnson? Meet Michael Phelps' Fiancée, Former Miss California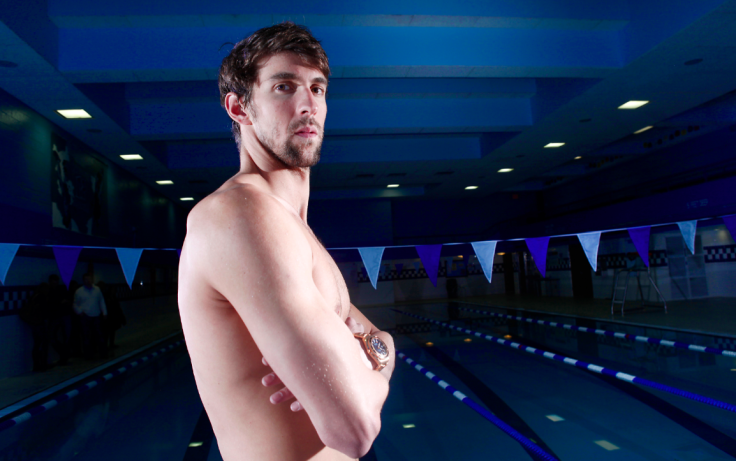 Olympic gold medalist Michael Phelps and beauty queen Nicole Johnson are engaged! The couple shared pictures of the happy news on their verified social media accounts early Sunday.
The 22-time Olympic medalist took to his Instagram page and posted a picture of the longtime couple cuddling in the snow. The swimming legend captioned the photo, "She said yes." The two have huge smiles as they embrace each other and a diamond, which reflected in the snow, can be seen on her finger. The photo garnered more than 53,000 likes and hundreds of comments from Phelps' 478,000 followers.
Johnson, 29, shared a picture of the special moment on her Instagram account. "I'm gonna be a Mrs.," she said. The two celebrated the news with their families later in the day, the former Miss California USA 2010 shared in a different picture. "Celebratory Brunch at The Broadmoor #smiles#mommywasfreezing," she wrote.
Luckily for Johnson and Phelps, Phelps' training partner Allison Schmitt, who is a six-time Olympian, was there to take the snowy engagement pictures. "CAN NOT BE MORE EXCITED FOR THE SOON TO BE MR & MRS PHELPS," she wrote.
Though Phelps might arguably be the better-known half of the couple, Johnson, a Los Angeles native, came in ninth place when she competed as Miss California in the 2010 Miss USA pageant. Phelps took a brief hiatus from training to be with his then-girlfriend when she handed over the Miss California crown to Alyssa Campanella in 2011. "I'm here for one reason and one reason only," Phelps told E! News. "Nicole."
Phelps and Johnson have been in an on-again, off-again relationship since 2007, Perez Hilton wrote. After battling tabloid rumors and a doing a stay in rehab following an impaired driving arrest, it appears happier times are ahead for America's merman.
Follow me on Twitter @mariamzzarella
© Copyright IBTimes 2023. All rights reserved.