Who Is Octomom? Treasury Pick Steve Mnuchin Mentions Nadya Suleman In Senate Hearing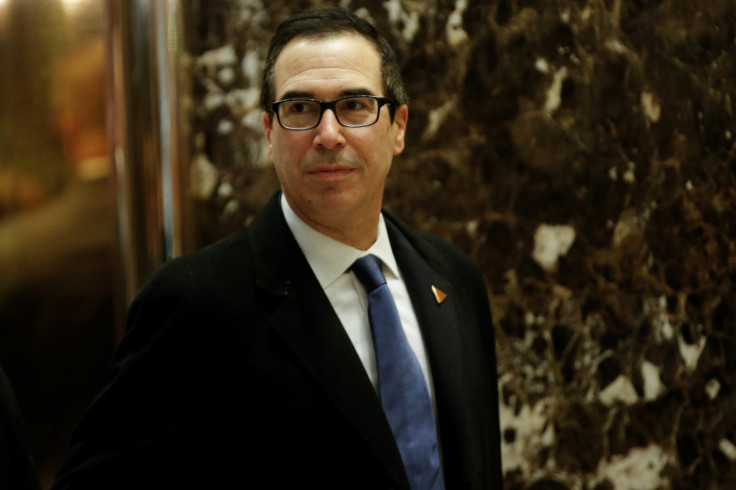 Treasury Secretary nominee Steve Mnuchin thrust reality show star "Octomom" back into the national spotlight during his Senate confirmation hearing Thursday morning. The hedge fund manager and former Goldman Sachs partner was addressing concerns about subprime mortgage loans by a bank he formerly ran when the name came up.
"The most troubling loan was actually to the Octomom and we worked very, very hard... to move her to another home," Mnuchin said while addressing the practice of offering subprime loans.
In a matter of moments, the moniker "Octomom" became a nationally trending topic on Twitter.
The bank in question was OneWest, which Mnuchin formed to purchase what was left of subprime lender Indy Mac from the Federal Deposit Insurance Corporation in 2009 following the country's massive financial crisis, CNN reported last month.
Housing rights activists claimed to CNN that Mnuchin's bank was especially aggressive with the "widow foreclosure" practice and that the bank allegedly "pushed vulnerable borrowers" to agree to loans they did not need and while hindering families from repaying said loans in myriad ways in order to collect massive fees.
The loan is a type of reverse mortgage that can be used to receive cash right away based on the value of homes, as long as the owner continues to live there. It's usually advertised to the elderly.
Suleman shot to fame in January 2009 when she gave birth to eight children at once. She came under fire when she starred alongside her children in a reality TV show and later when she posed partially nude on a magazine cover.
But by June 2012, roughly four years after the disastrous financial crisis that saw millions foreclose on their homes due to shady practices by major banks across the country, Suleman lost her La Habra, Calif. home and it was officially put up for auction, TMZ reported.
However, it would appear Suleman has been able to bounce back. In September of last year, she told Daily Mail that she had to "kill" her Octomom persona in order to "save" her life. Suleman briefly entered the porn industry and has since become a counselor.
© Copyright IBTimes 2023. All rights reserved.