Who Is Pam Van Sant, Treat Williams' Wife?
Treat Williams, the star of "Everwood and Hair," died Monday evening at the age of 71 in Dorset, Vermont. His family issued a statement saying the actor met with a fatal motorcycle accident.
"As you can imagine, we are shocked and greatly bereaved at this time," the statement read. "Treat was full of love for his family, for his life and for his craft, and was truly at the top of his game in all of it. It is all so shocking right now, but please know that Treat was dearly and deeply loved and respected by his family and everyone who knew him. We are beyond devastated and ask that you respect our privacy as we deal with our grief. To all his fans, please know that Treat appreciated all of you and please continue to keep him in your hearts and prayers."
Williams, who acted in several films, including "The Eagle Has Landed," "Prince of the City," "Once Upon a Time in America," "The Late Shift," "127 Hours" and "Run Hide Fight," was married to Pam Van Sant. They have two children – Gille and Ellie.
Williams shared a video on Twitter of mowing grass shortly before his death.
"What a real Vermonter does," he wrote with the video. "Mowing today. Wish I could bottle the scent," he tweeted.
Who is Pam Van Sant?
Sant, born on Feb. 10, 1955, is an accomplished actress and producer, best known for her work on the television series "American Masters." She married Williams on June 25, 1988 and the couple enjoyed a strong and enduring partnership, according to IMDB.
Williams and Sant's love story began when they crossed paths at a New York restaurant, where the latter was working as a waitress. They soon developed a connection and began dating, eventually leading to their marriage in 1988. Their son, Gill, was born in 1992, and daughter, Elinor, was born in 1998.
Sant had been a constant source of support for Williams throughout his career, standing by his side at numerous public appearances that showcased his acting projects.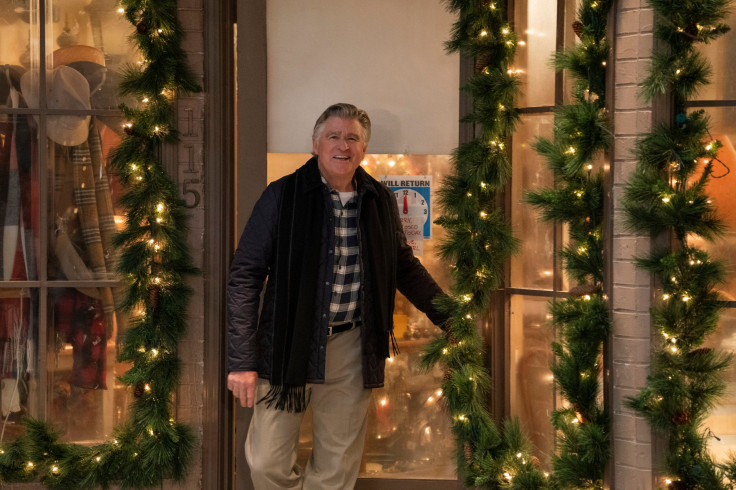 © Copyright IBTimes 2023. All rights reserved.