Who Is Sarah Rose Summers? Miss USA 2018 Won By Nebraska Beauty
Miss USA 2018 is Miss Nebraska Sarah Rose Summers, with first runner-up being Miss North Carolina Caelynn Miller-Keyes and the second runner-up being Miss Nevada Carolina Urrea.
The answer that sealed the deal for Summers, 23, was the round "The Final Word" where all the three finalists were asked the same question — "You're on your way to a march and someone hands you a blank sign and a marker. What do you put on your sign and why?"
Summer confidently answered: "I say 'Speak your voice.' I don't know what march we're on our way to in this hypothetical situation, but no matter where you're going whatever type of march it is, you're obviously on your way to that march because you care about that cause. So go speak to people when they have questions. Communicate with them. Listen to their views also. That is one thing in the United States that we really need to focus on: listening to each other."
Leading up to the question, Summers revealed a lot about herself on stage that made the judges really connect with her. For starters, she said that one of her childhood experiences was crucial in shaping her career path, Bustle reported.
"I was in the children's hospital in Omaha when I was just five years old. I don't remember a whole lot of it, but I do remember my parents being really scared. I had never seen my dad scared before. My nurse was amazing and she really was who I strive to be like," Summers said after making it to the top 15.
She said that the experience led her to become a certified Child Life Specialist. "It's just so empowering helping the patients understand their diagnosis, understand the different procedures, and support them through those as well," she added.
She even used her knowledge about kids to answer another vital question during the competition —"One in four children in the United States is in a single-parent household. How does that affect our generation's views on marriage and family?"
"I am so grateful to have grown up in a home with two parents. Hi, parents out there. I can't personally relate to this. However, I do work in children's hospitals as a certified Child Life Specialist where I am the liaison between the children and families and the medical team. I've seen single mothers a the bedside, working remotely at their computers to stay by their children and support them. I think that it just shows the children, no matter if it's a boy or it's a girl, that they can do that," she replied.
Having witnessed eating disorders in her own mother and her closest friends, Summers dedicated her life to raising awareness about food and fitness. She is working with the National Eating Disorders Association to further her mission.
Summers worked hard to become a Child Life Specialist. She achieved two degrees from Texas Christian University while working part-time, the Elite Daily reported.
The winner of Miss USA 2018 will receive more than just a crown, a sash, bouquet of flowers and a place in the pageant's history.
To start with, the winner gets to live in a luxury apartment in New York City, where she gets to live rent free throughout her reign as Miss USA. In addition to having all her living costs covered by the organization, she will also be paid an annual salary.
She will have the esteemed honor of being dressed by the official Miss Universe Organization fashion stylist, with a personalized annual wardrobe fit for making promotional tours both within the nation and abroad. During these tours, the winner will be expected to raise awareness on multiple causes that she is passionate about and funds for charitable initiatives.
Apart from that, WME|IMG, the parent company of the Miss Universe Organization, will be represented by the winner of the pageant, which means she will have exclusive access to different career opportunities and events including fashion week, movie premieres, sports competitions, and more.
Last, but not the least, the winner gets to compete for the Miss Universe title, the winner of which is endowed with a host of other opportunities.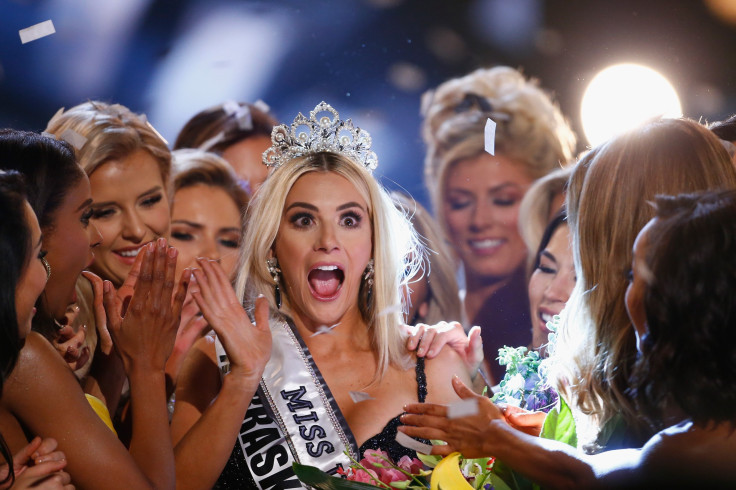 © Copyright IBTimes 2023. All rights reserved.