Who Is Shanice Williams? 5 Fast Facts About The Dorothy Actress In NBC's 'The Wiz Live!'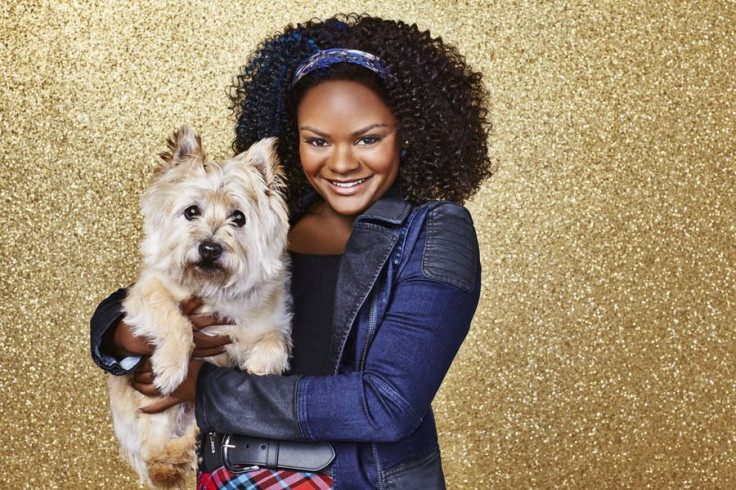 Great things can happen when you follow the yellow brick road. On Thursday night, singer and actress Shanice Williams will make her professional debut on NBC's "The Wiz Live!" She will be portraying the beloved protagonist, Dorothy. Williams is part of an all-star cast, which features Mary J. Blige, Queen Latifah, Ne-Yo, David Alan Grier and Common.
The new show is a remake of the hit Broadway musical and 1978 film "The Wizard of Oz" and airs on TVs across the country. Here are five fast facts about the newcomer as she goes off to see the Wizard:
1. New Jersey Native
Just like co-star Queen Latifah, Williams is from New Jersey. The rising star still lives in Rahway, where she went to high school. Williams has put on many performances at a local theater called Millburn's Paper Mill Playhouse, including "West Side Story" and "Pippin."
2. She's Been In "The Wiz" Before
While "The Wiz Live!" will be Williams' first time acting and singing in a major production like "The Wiz," the 19-year-old is no stranger to the story. When she was in junior high, Williams played Addaperle, the Good Witch of the North. According to the New York Post, she was too afraid to try out for the role of Dorothy. Her grandmother taught her to aim for the stars, which is the advice she used to land to the role of Dorothy.
3. Stephanie Mills Approves
Stephanie Mills, who first played the role of Dorothy in the original Broadway production, has said nothing but good things about Williams' work so far. Mills will co-star with Williams, as she has been cast as Dorothy's Auntie Em. She told E! Online she wants to see Williams' make the role her own.
"I told her that this is her Dorothy. I don't want her to try to live up to what I did. It's hers. I passed the torch onto her," Mills said.
Watch a video of Williams singing "Home" with Mills below:
4. Beat Out Over 600 People
Director Kenny Leon said he saw over 600 women with different kinds of experience try out for the role of Dorothy. However, he was drawn to Williams because of the "softness of her eyes" and the "effortlessness" with which she sings. It was Williams' first professional audition.
"We needed someone who could show innocence but who also had musical ability and could move and act well enough so that the story seemed seamless," Leon told USA Today.
5. Prayer And Effort Keep Her Calm
While the spotlight can be a lot to handle, Williams told the New York Post she turns to the power of prayer when preparing to go before a large audience. She also believes that if she puts her best foot forward and tries as hard as she can, she'll be ok.
"If I'm giving it 100 percent, I don't have anything to worry about!" she said.
"The Wiz Live!" premieres Thursday, Dec. 3, on NBC at 8 p.m. EST.
© Copyright IBTimes 2023. All rights reserved.