Who Is Stacey Dash? 5 Controversial Quotes From Actress Whose Fox Contract Wasn't Renewed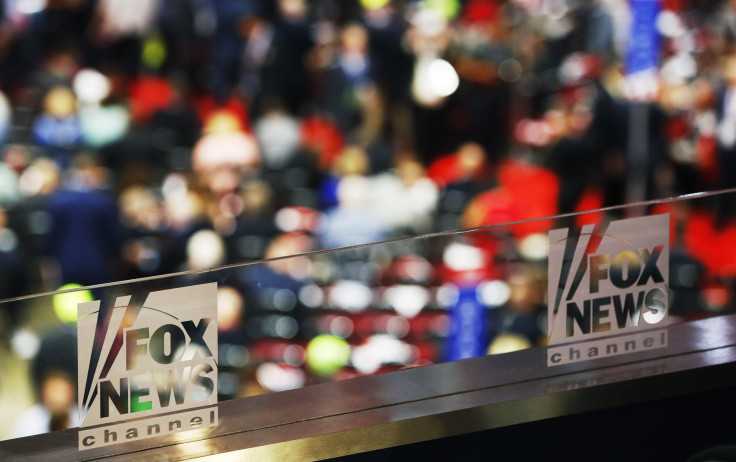 Fox News has officially parted ways with pundit Stacey Dash, according to reports. The actress-turned-conservative commentator had not been on the air since September due to the network declining to renew her contract.
Dash, 50, joined Fox News in May 2014. She had begun her career as a teenager, appearing on "The Cosby Show" and "St. Elsewhere," but she is best known for her role as Dionne in the 1995 film "Clueless." The New York native, who is of Bajan, African-American and Mexican descent according to her bio, quickly made a name for herself by making controversial remarks about transgender issues, racism, feminism and the election.
Transgenders should urinate "in a bush" instead of compromising a child's safety in the bathroom
Dash wrote a memoir, "There Goes My Social Life: From Clueless to Conservative," and in one section of the book, she presented her opinions about transgender celebrity Caitlyn Jenner using the women's bathroom. She made further comments during an Entertainment Tonight interview, stating that "I'm not gonna put my child's life at risk because you want to change a law. So that you can be comfortable with your beliefs — which means I have to change my beliefs and my rights? No."
There shouldn't be a black history month because no white history month exists
In a segment on the morning show "Fox & Friends," Dash expressed her views on segregation and integration.
"And if we don't want segregation, then we need to get rid of channels like BET and the BET Awards and the Image Awards where you're only awarded if you're black. If it were the other way around, we would be up in arms. It's a double standard," Dash said.
Dash was suspended for a few weeks for profanity in a rant about Barack Obama after a terrorism speech
"I didn't feel any passion from him," Dash had said on live television. "I feel like he could give a sh** — excuse me — he could care less."
After the Orlando night club shooting that left 50 dead and 53 injured, Dash tied the attacker to Obama when she wrote on Instagram that the "atrocity would not go unanswered under President Trump"
"Mr. President this man voted for you, is he an Islamic Terrorist?" Dash said in the post. "Registered Democrat voter Omar Mir Seddique Mateen, of Afghan origins commits worse [sic] mass shooting in American History. #islamicradicalism #terroristattack #seesomethingsaysomething #muslimextremist."
Described actor Jesse Williams, who at the BET Awards spoke about racial inequality, as a "Hollywood plantation slave"
"Sorry, Mr. Williams. But the fact that you were standing on that stage at THOSE awards tells people you really don't know what your [sic] talking about. Just spewing hate and anger," Dash wrote in a blog post following the awards ceremony.
© Copyright IBTimes 2023. All rights reserved.