Who Is Tanya Hyjazi? Chumlee's Girlfriend Doesn't Respond After 'Pawn Star' Is Arrested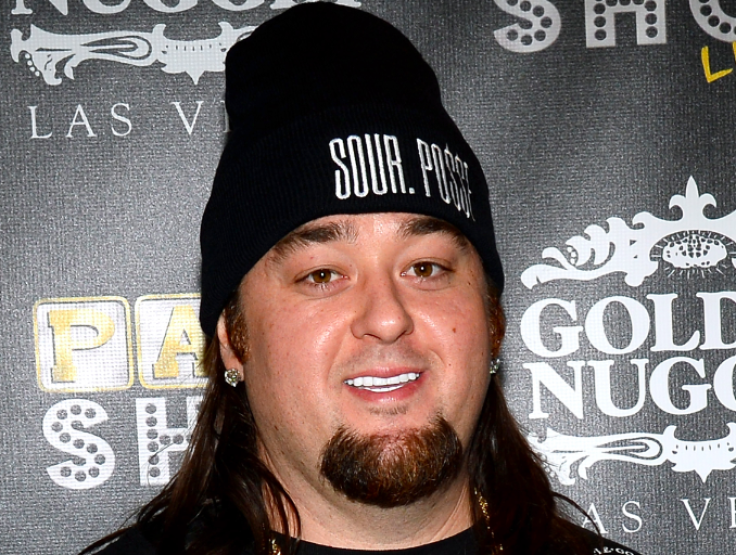 "Pawn Star" Rick Harrison issued a statement Thursday after Austin "Chumlee" Russell was arrested day earlier, but Chumlee's girlfriend, Tanya Hyjazi, has remained silent since her beau landed behind bars at the Clark County, Nevada, jail. Find out more about Hyjazi below:
1.They have been dating since 2013. She had a brief stint on "Pawn Stars," but didn't become a regular on the History Channel series, In Touch Weekly wrote November 2013.
2. She helped him lose weight. Hyjazi is a chef who works at Stack Restaurant and Bar, a Las Vegas casino. With her culinary skills, she steered him toward a diet that abstains from red meat and increases juice intake, according to the Heavy. Chumlee lost 75 pounds in a year and documented his weight loss on social media. The reality star was inspired to lose weight after his father died at the age of 54.
3. Chumlee paid for her breast implants. He said it was easier for him to come up with the money. "She wanted a boob job," Chumlee told the Las Vegas Review Journal in 2013. "She was going to pay it herself, but she works so hard. She's a chef for a major casino. I thought to myself, it literally takes me a couple hours of work to buy a boob job, so why would I make her pay for them?"
4. She has a taste for the finer things in life. When they celebrated her first birthday together, Chumlee took her on a date at the D Hotel and got her a cake shaped like a Louis Vuitton bowling ball bag.
5. She's Lebanese-American.
Chumlee, 33, was arrested by Las Vegas police Wednesday after they found marijuana, methamphetamines and a firearm in his home. He was charged with felony drug and weapon charges. Police originally searched his home after they received a sexual assault allegation. That investigation is still open. Chumlee is due in court Friday. He hasn't yet declared his innocence on social media or official statement.
Follow me on Twitter @mariamzzarella
© Copyright IBTimes 2023. All rights reserved.