Who Is Taylor Weyeneth? Trump Appointed 24-Year-Old As Drug Policy Second-In-Command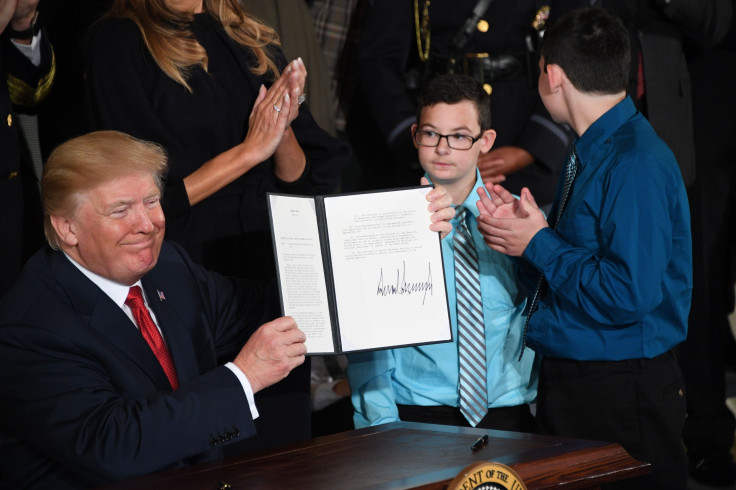 Ten Democratic senators called on President Donald Trump asking him to provide information on political employees serving in key drug policy positions after a Washington Post report Sunday stated that a 24-year-old man who was appointed to a top position in the White House's drug policy office reportedly has a job history where he had been fired for not showing up to work.
In their letter addressed to the president, the Democrats wrote: "Taylor Weyeneth, a 24-year-old political appointee served as Deputy Chief of Staff for Office of National Drug Control Policy (ONDCP), despite his complete lack of drug policy experience. Weyeneth had no relevant work experience and only held one full-time job prior to joining the administration- working for the Trump campaign."
The report stated that, while in college, Weyeneth worked as a legal assistant at the New York firm O'Dwyer & Bernstein. He was reportedly discharged from his duties in August 2015, a partner at the firm told the Post.
"We were very disappointed with what happened," partner Brian O'Dwyer told the Post. He also said that the firm had invested time in providing training to Weyeneth.
But he "just didn't show," O'Dwyer said.
Weyeneth's resume, which he initially submitted to the government, stated he had worked at the firm until April 2016. An administration official said that his resume was changed to correct the errors. He worked as a paid member of Trump's presidential campaign after completing his graduation from college in May 2016. He was installed as one of White House's top staffers at the ONDCP while he had still not completed his master's degree in political science.
As the ONDCP's deputy chief of staff, Weyeneth was one of the federal officials responsible for coordinating law enforcement and public health authorities' anti-drug efforts at a time when opioid abuse resulted in up to 65,000 deaths a year. The ONDCP, which also has a budget in the tens of billions, is responsible for producing the annual National Drug Control Strategy and handles grant requests for me of the nation's biggest drug-control programs.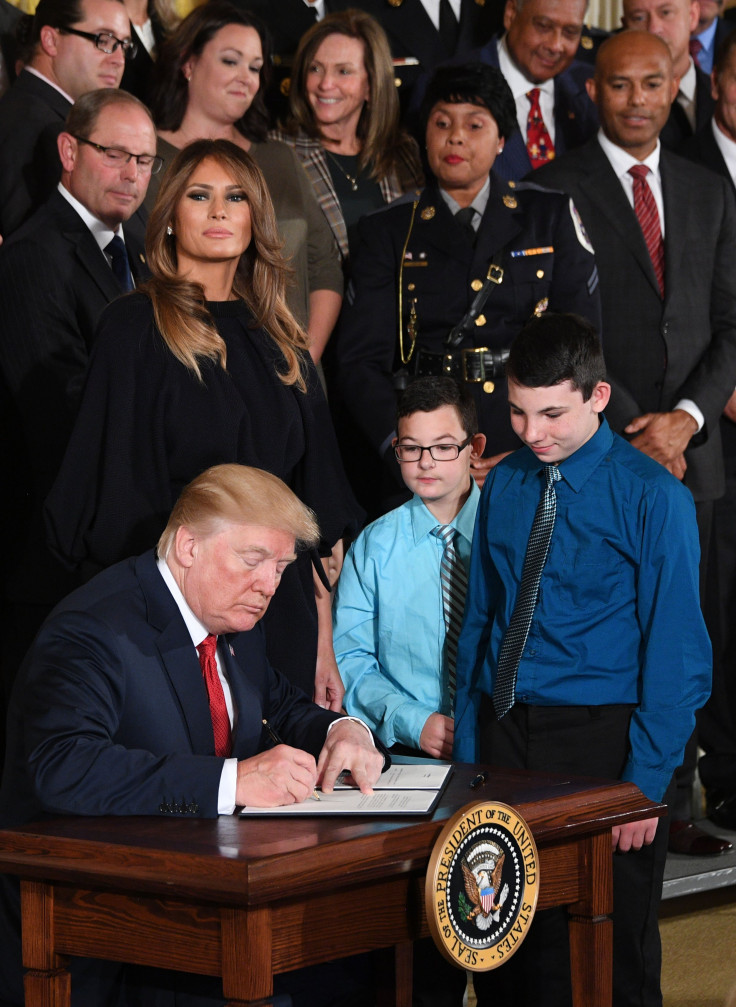 The Democrats raised concerns regarding his incapacity to hold the position. Expressing concern about the opioid epidemic, the Democrats, in their letter to the president, wrote: "You have claimed that the opioid epidemic is a top priority for your administration, but the personnel you have staffing these key agencies- and the lack of nominees to head them- is cause for deep concern."
Lawmakers, including Sens. Maggie Hassan (D-N.H.) and Dianne Feinstein (D-Calif.), expressed "extreme concern" about Weyeneth's promotion and the unfilled drug policy jobs under Trump's administration.
Weyeneth is set to remain in his position as the deputy chief of staff as officials have still not found his replacement, the report stated.
© Copyright IBTimes 2023. All rights reserved.
FOLLOW MORE IBT NEWS ON THE BELOW CHANNELS