Who Was Domineque Ray? Muslim Death Row Inmate Denied Religious Service
A Muslim inmate, Domineque Ray, was executed at the state prison in Atmore, Alabama on Thursday without any religious service.
Ray was pronounced dead at around 10:00 p.m. local time (11:00 p.m. EST) Thursday night by a lethal injection while his spiritual adviser watched from an adjoining room. His execution was put on stay by a lower court after he filed a lawsuit against the state of Alabama saying it violated his religious rights. The request was, however, denied by the Supreme Court on Thursday.
Ray was on death row for the murder of Tiffany Harville, a 15-year-old girl. On July 15, 1995, after Harville's mother left for work, Ray along with an accomplice, Marcus D. Owden, picked up the teen and took her to the Sardis community in Selma, Alabama, where they both raped her, slit her throat and stole her clothes and purse. They left her body in the field where it was found in a decomposing condition, a month later.
When the woman returned, she found the girl missing and reported it to the police. According to police reports, Ray helped Harville's mother look for the girl and also pass out fliers. For months, the police were unable to find the body till Owden told police that he and Ray were involved in the girl's murder. He testified saying they both knew Harville and that Ray wanted to have sex with her.
Ray confessed his role in the rape and the murder but the court said Owden was the primary aggressor. In 1999, Ray was sentenced to execution whereas Owden was sentenced to life without parole at the William Donaldson Correctional Facility.
Ray's attorneys challenged the execution saying it favored Christian inmates since they had a Christian chaplain employed by the prison. The chaplain is usually present in the chamber during the time of the execution. Ray had requested an imam — a Muslim religious leader — but his request was denied.
As per the state laws, non-prison employees were not allowed in the execution room but the state said the chaplain also wouldn't be present in Ray's case.
Though the lower court had a 5-4 decision, the Supreme Court overruled it and cleared the way for the Alabama government to proceed with the execution.
On Wednesday and Thursday, Ray had a visit from his imam when he made his final request to have the spiritual adviser present inside the execution chamber when he was injected with the lethal injection. The state denied the request, saying it was an attempt to delay his execution. He was allowed a prayer mat and the Quran with him in his holding cell.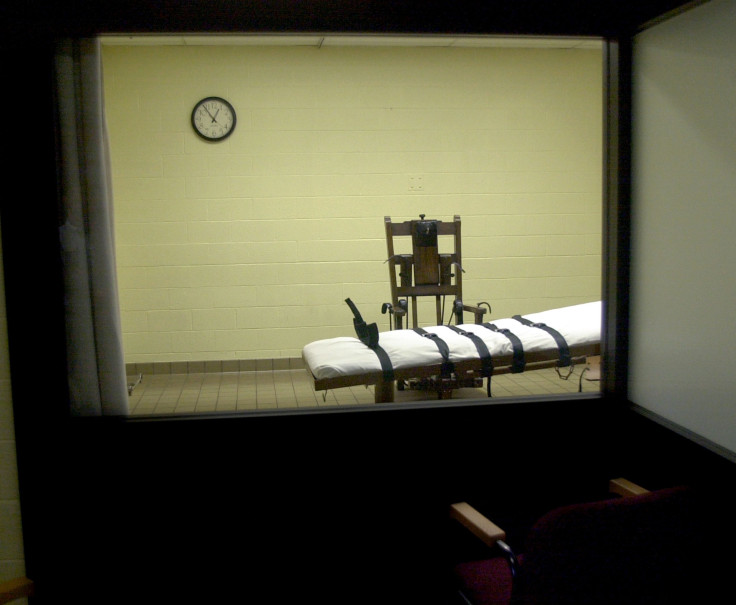 © Copyright IBTimes 2023. All rights reserved.