Who Wins 'Game Of Thrones?' Former Cast Member Dishes On Final Scenes
She may no longer be a part of the "Game of Thrones" universe following her character's literally explosive demise in the Season 6 finale, but that doesn't mean Natalie Dormer doesn't have any clue what will happen when the show launches its final six episodes in 2019.
In a new interview with The Hollywood Reporter, Dormer, who portrayed Margaery Tyrell from Season 2-6, revealed that just because she isn't a part of the HBO show any longer doesn't mean she isn't aware of how things will continue going through to the show's end. In fact, she revealed that she actually knows exactly how the show will come to an end, though she admitted that she doesn't know how things will lead to the conclusion.
"I know A to B. I know what B is, but I don't know how they get B. But I do know B," she teased.
What, or rather, who, B is, Dormer kept quiet about, though she admitted that she's thrilled to watch it all unfold when the final six episodes air.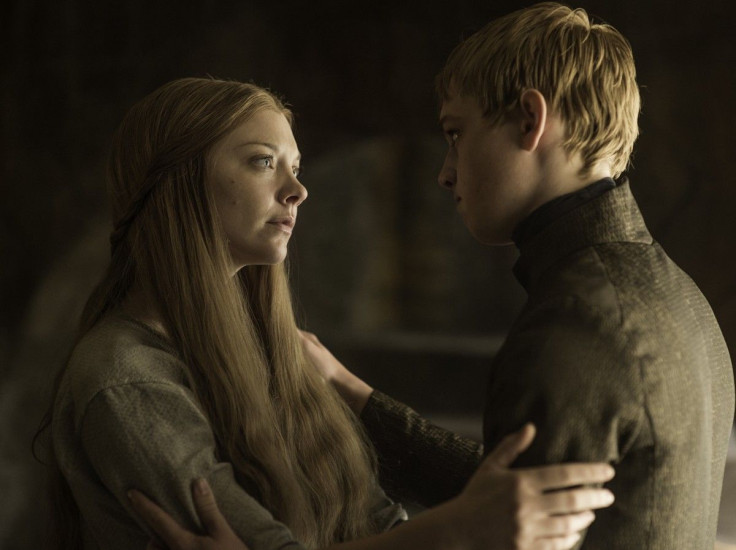 "I'm excited to see the next season, I'm on the edge of my seat like everybody else," she added.
As for who ends up on the Iron Throne and ultimately winning the epic battle that is sure to unfold over the show's final season, fans will continue having to wait, though an abundance of theories has been floated over the course of the show's run.
For the most part, fans have settled upon four characters who seem most likely to take the Throne, with Daenerys Targaryen (Emilia Clarke), Jon Snow/Aemon Targaryen (Kit Harington), Cersei Lannister (Lena Headey) or The Night King (Vladimir Furdik) seeming like the most likely ones to win the battle overall, though any character could theoretically take it.
Other popular names that have been floated for contenders to take the Iron Throne have included Sansa Stark (Sophie Turner), Tyrion Lannister (Peter Dinklage), Gendry (Joe Dempsie) and even the men in charge at the Iron Bank of Braavos.
"Game of Thrones" is expected to return to HBO in 2019.
© Copyright IBTimes 2023. All rights reserved.