Who's Really Flying Your Plane?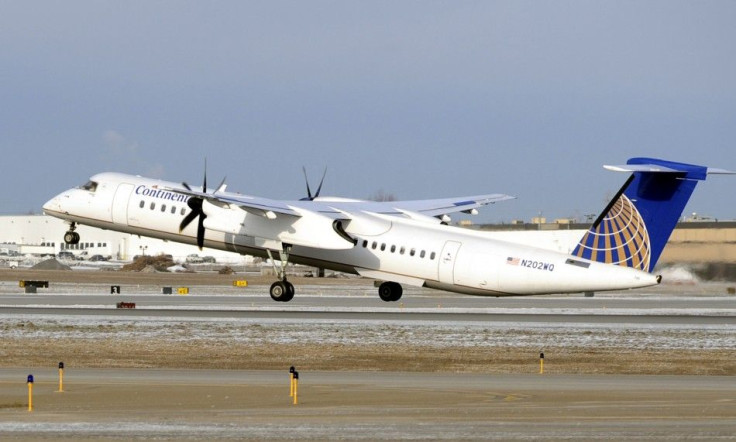 These days, it's hard to know what airline you will actually fly on when you purchase your ticket. When booking a flight online, you may think you're getting a seat on a major airline, only to find yourself stepping onboard an aircraft run by a regional carrier instead.
It's a big, dirty secret in the airline industry that very few people took notice of until the crash of Colgan Air Flight 3407 in February 2009.
The Colgan Air flight was marketed as Continental Connection under a codeshare agreement with Continental Airlines. The regional airline commuter flight from Newark Liberty International Airport in New Jersey to Buffalo Niagara International Airport in Upstate New York crashed just outside of Buffalo, killing 49 people onboard and one on the ground.
Though 3407 was painted in the colors of Continental, it was operated completely by employees of Colgan Air, a regional airline that flew routes under contract for US Airways, United and Continental.
The subsequent investigation of the crash revealed a relatively unknown trend at the time: Major airlines have outsourced a large number of their flights to little-known regional airlines. In fact regional airlines account for over half of all scheduled domestic flights in the United States and, according to a PBS Frontline investigation, are responsible for the overwhelming majority of commercial airline accidents in the past decade.
The regional airlines are not held to the same standards as the major carriers. Mainstream carriers voluntarily, on their own, set their standards, which are significantly above those written decades ago. Meanwhile, many regional carriers are operating with FAA minimum requirements.
An investigation into the crash of Flight 3407 by the National Transportation Safety Board (NTSB), completed in 2010, identified pilot error as the major factor. It was revealed that the first officer on 3407 made less than $16,000 the previous year and the captain had failed five flight tests with Colgan and received inadequate training. The NTSP investigation unearthed a wide range of factors that may have contributed to the tragedy, including training standards and odd sleeping and commuting patterns of the staff.
Just last month, a series of emails came to the public's attention as a result of litigation that several family members have against Colgan. It was discovered that some of the top officials at Colgan did not disclose important facts about the captain of flight 3407 during the NTSB investigation - though, in a letter to three Buffalo-area members of Congress, Pinnacle Airlines Corp., the company that owns Colgan Air, steadfastly denies withholding information.
Travelers were relatively unaware of these outsourced flights and the shockingly low standards for pilots until the tragic events in 2009. Though the Airline Safety and Federal Aviation Administration Extension Act of 2010 set out a list of proposed rules and regulations, not one rule has actually been written.
This January, the U.S. Department of Transportation took a step in the right direction by giving airlines 60 days to make sure their Web sites clearly showed any code-sharing arrangements on each segment of a journey. The arrangement now appears on the same screen and next to your itinerary when you buy a ticket.
Code-sharing allows an airline to sell a ticket on a flight that uses its code, but is operated by a different carrier. Previously, the carrier that actually operated your flight was often only found through a hyperlink on many Web sites.
When passengers buy an airline ticket, they have the right to know which airline will be operating their flight, Transportation Secretary Ray LaHood said in a statement back in January.
For years we've required airlines to inform consumers about code-sharing arrangements, and we'll be monitoring the industry closely to make sure they comply with the provisions of the new legislation.
While the new mandate is a step in the right direction, the information is often written in small print and easily overlooked.
The Families of Continental Flight 3407, which helped fight for airline safety improvements and greater transparency about airline code-sharing, commended the Department of Transportation for taking action, but said there is still a long way to go.
It's disappointing for someone like me who travels a lot. I had blind faith, said Scott Mauer.
Maurer is, perhaps, the most outspoken representative of the victims' families. His son Chris manages the group's Web site, 3407memorial.com.
My daughter thought she was flying Continental. Not Colgan.
Maurer's daughter Lorin was on the Colgan Air flight heading to Buffalo to attend her boyfriend Kevin's brother's wedding. Kevin's whole family was at the airport waiting for her when the plane crashed.
Maurer said he, Kevin and several others have been to Washington over 40 times to fight for change in the airline industry.
The law, which passed last August, was a major victory, but Maurer said the law will only be as good as the FAA regulations are written to regulate it.
The first of several rules was supposed to be written by Aug 1. That deadline came and went. To date, there is not a single written rule tied to the law.
We're in for at least five more years until all of the regulations are written. Then, we have to see how they're regulated. And, there's a two to three year phase-in period. In the meantime, look at the risk.
But Maurer doesn't aim to scare anyone; he simply hopes that his group can have a positive effect to move something forward.
I don't want the American consumer to have to think about this. That's why we have the FAA. That's why we have congress.
Maurer said he's fighting so others won't have to suffer what he's been though.
A child is the most precious thing a man can ever have. Lorin had only just turned 30. She was my firstborn, and we loved her dearly.
The regional airlines appear to have improved their training and standards for pilots since the crash, but Maurer notes that they change their standards to meet the demand.
A look at the Regional Airline Association's (RAA) Web site reveals a renewed dedication to safety:
With safety as its highest priority, RAA represents North American regional airlines, and the manufacturers of products and services supporting the regional airline industry, before the Congress, DOT, FAA, and other federal agencies.
Links to the organization's safety initiatives feature prominently on the site. Yet, change can only really come with written rules for each open action item from the 2010 act.
When a tragedy like this happens it's an awakening. The more we learned about the crash, the more we learned it was avoidable, Maurer said.
Every day for the rest of my life is a painful journey, and I don't want to see any father live the life I'm destined to live when aviation can be safer.
© Copyright IBTimes 2023. All rights reserved.