Why Apple Or Google May Be Your Next Wireless Provider (Hint: They're Tired Of Carriers' Ineptitude)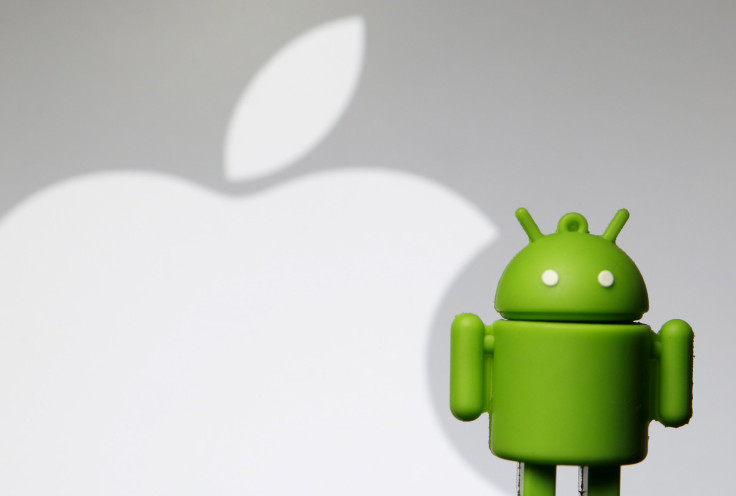 Apple or Google may be your next wireless carrier. Google is trialing a new service called Project Fi. And reports this week point to Apple internally testing its own offering. While the projects may be in their infancy, they suggest that the mobile industry's two dominant players, for years at the mercy of their telecom partners' iffy service, arcane billing systems and slow-footed innovation, are looking for more control over their customers' experience while eventually distancing themselves from the likes of AT&T, Verizon, Sprint and T-Mobile.
Apple's service could work by allowing an iPhone or iPad to hop between several networks based on the best connection and data speeds available at any moment, reports Business Insider. Apple denies it's developing a mobile service, but the company filed a patent application in 2006 hinting at just such an approach.
Project Fi, available throughout much of the U.S. but by invitation only, works similarly. Subscribers' mobile devices automatically switch between the best connections, whether it's Wi-Fi or cellular links from partner networks. For now it's only available on Google's Nexus 6 Android smartphone.
If Apple joins the fray, it would place the owners of the two largest smartphone OS ecosystems in a position to disrupt the telecom business. There's a host of ways the two tech giants could benefit from a divorce with the carriers. For starters, revenue generated from add-on services would be theirs to keep, and they would be free to offer simple, increasingly popular all-in-one service plans currently available from low-cost specialists like Virgin Mobile and Metro PCS.
More importantly, they could try to ensure a customer experience that reinforces their brand image instead of detracting from it. AT&T, Sprint and T-Mobile are perennial laggards in the American Customer Satisfaction Index (Verizon typically fares somewhat better) due to their unfailing ability to inflict aggravation and frustration on consumers. Incomprehensible bills, interminable wait times for service and spotty connections are among the culprits. Even Sprint chairman Masayoshi Son admits there's a problem. "When I come to the States, this network is not something you should be proud of," he said on the company's quarterly earnings call Tuesday. "It's very, very bad."
It won't be easy for Google and Apple to become full-fledged carriers, despite their multi-billion dollar cash reserves. For now at least, they still need to buy capacity on the traditional carriers' networks to offer cellular service, making them so-called mobile virtual network operators (MVNO). That does hold some advantages. One way they could profit is to offer incentives to pull customers from non-partner networks onto the MVNO and get a better rate from their own carrier partner. "The iPhone has such a wide appeal that the operator can say, 'If you're taking one of my customers you have to pay me more. But if you take one of my competitors' customers, you pay less," said Roger Entner, principal analyst and founder of Recon Analytics.
And because MVNOs purchase network access in bulk, they are in a good position to offer deals on faster data connections and other enticements, according to independent industry analyst Jeff Kagan. And they can still hand the support function to carriers. "Every company can choose the part of a carrier's service that they want," said Kagan.
Disney's Cautionary Tale
But running a successful MVNO isn't easy -- just ask Disney. The company tried in 2005 with Mobile ESPN, its own branded service, which ran over the Sprint network. That cost Disney an investment of $150 million and resulted in only 30,000 subscribers, according to Bloomberg Businessweek. That's a drop in the bucket even compared to a low-rent player like TracFone -- one of the largest MVNOs in the U.S. – which made $1.69 billion in revenue from 25.7 million subscribers and devices sales in the end of its second quarter 2015.
"If Apple takes time to build out an MVNO, it will need to have a compelling offer to compete with what the rest of the industry may be offering in two to five years' time, not today's services and price structure," said Susan Welsh de Grimaldo, director of wireless operators and network research at Strategy Analytics.
For its part, Apple said it's not about to get into the wireless business. "We have not discussed nor do we have any plans to launch an MVNO," said an Apple spokeswoman in a statement to Reuters on Tuesday. Google did not respont to a request for comment.
But the company has already taken steps to gain more flexibility with the carriers. Enter the Apple SIM card. Normally carriers provide a SIM to customers with their devices, so they can connect to their networks. The Apple SIM -- first introduced in the iPad Air 2 -- is a programmable chip that lets consumers select their preferred carrier out of the box. Combined with Apple's MVNO patent, this could be a technology that could benefit consumers.
"One of the thrusts around [an enhanced SIM] is around rural coverage," said Ian Fogg, head of mobile research at IHS. "Because of the cost of putting mobile towers and cellular base stations in rural parts of countries, there is an attraction for governments, regulators, consumers and even operators to enable different ways for phones to behave in rural areas as a way to improve overall coverage and the mobile experience for consumers."
The bottom line? Don't expect to buy a wireless plan from Apple next month, but make no mistake – Apple and Google want more control over their own fates in the mobile market, even if that means eventually going around the carriers.
© Copyright IBTimes 2023. All rights reserved.