Why 'Arrow' Fans Think Oliver Dies In 'Crisis On Infinite Earths' Crossover
"Arrow" is ending, which brought up a lot of feelings for fans. However, it also added fuel to a fan theory about next season's crossover, "Crisis on Infinite Earths." Audiences have reason to believe Oliver will die in the epic event.
In this season's crossover, Oliver/The Green Arrow (Stephen Amell) made a deal with the Monitor (LaMonica Garrett) to save Barry/The Flash (Grant Gustin) and Kara/Supergirl (Melissa Benoist). Viewers didn't see the details of that deal, but it certainly seemed like the episode was hinting at the end of something.
Barry and Oliver shared a toast at the end of the episode where Oliver said, "To appreciating what you have, for however long you might have it."
Meanwhile, the 2018 Arrowverse crossover closed with an ominous message from Psycho Pirate (Bob Frazer): "The stage is set, worlds will live, worlds will die, and the universe will never be the same."
"Crisis on Infinite Earths" was an epic crossover for DC Comics in 1985 and 1986. The event series was used to get rid of the multiverse and place all the characters in one universe. In doing so, many superheroes, including The Flash, died, and that is a large part of the reason why fans believe the 2019 Arrowverse crossover will end with at least one major death, if not more.
Some believe the news that "Arrow" will end around the time of the crossover basically confirms the theory that Oliver dies. (The CW, of course, has not confirmed this.)
The CW, of course, will have its own take on the series, but the timing of the "Arrow" finale is certainly reason for fans to be suspicious. Typically, the crossover takes place in late fall, which is right when "Arrow" is set to end its shortened final season.
It is also worth noting that Oliver hasn't shown up in any flash-forwards on "Arrow," and none of the characters seem to be concerned about his disappearance. His daughter Mia (Katherine McNamara) has hinted that she does not really know her dad, and his death would certainly explain that.
Will Oliver die in the final season of "Arrow"? Fans will have to keep watching to find out.
The final season of "Arrow" was announced Wednesday. Stephen Amell revealed that Season 8 would be the last and that it would only be a 10-episode run.
"Arrow" airs Mondays at 8 p.m. EST on The CW.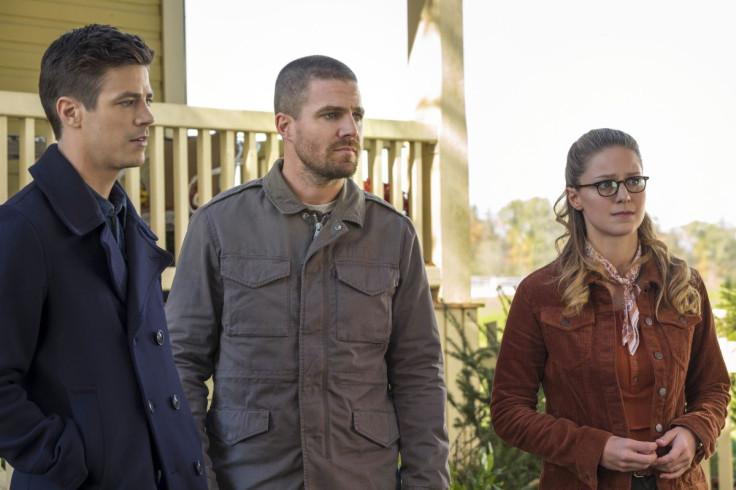 © Copyright IBTimes 2023. All rights reserved.