Why Camilla Parker-Bowles Spluttered Her Tea After Prince Harry Suggested To Bring In Mediator: Book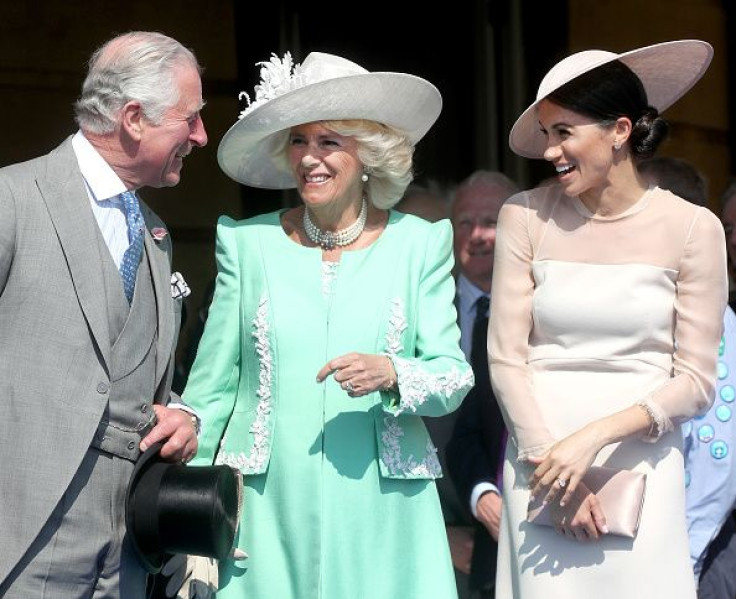 KEY POINTS
Prince Harry reportedly suggested to King Charles and Camilla to have a mediator help with their troubled relationship
King Charles was somewhat bemused with his son's suggestion while Camilla spluttered into her tea
The queen consort reportedly told Prince Harry they should sort out their issues without a mediator
Prince Harry wanted to mend his rift with his family. But his stepmother, Camilla Parker-Bowles, reportedly found his recommendation "ridiculous," according to a book.
The Duke and Duchess of Sussex had been reportedly at odds with the royal family after they stepped back from their royal duties. However, things worsened with their explosive tell-all with Oprah Winfrey and the succeeding interviews.
Vanity Fair's royal correspondent and author Katie Nicholl has a new royal book on the way titled "The New Royals." According to her sources, Prince Harry suggested mending the fences with his family. However, he wanted to bring in a mediator, to the surprise of his stepmother, Queen Consort Camilla.
"Harry went in with hugs and the best of intentions and said he wanted to clear the air," the source said, Daily Beast reported. "He actually suggested that they use a mediator to try and sort things out, which had Charles somewhat bemused and Camilla spluttering into her tea. She told Harry it was ridiculous and that they were a family and would sort it out between themselves."
The source added that his meeting with Prince Charles in April "was more awkward" than his tea with Queen Elizabeth.
"The Sussexes were late, and Charles had just 15 minutes with his son and daughter-in-law," Nicholl wrote.
Things went awry after Prince Harry's eyebrow-raising interview on "Today." According to Nicholl, the chances of reconciliation were sidelined due to what he said during the interview.
"It seemed Harry's drive to win back some of the trust that had been shattered post-Oprah was dashed," Nicholl added.
Prince Harry and Markle made an unexpected visit to the Queen and King Charles in April before they headed to The Hague in the Netherlands for the Invictus Games. During the tournament, Prince Harry had a sit-down interview with Hoda Kotb where he spoke about his reunion with his grandmother after skipping Prince Philip's memorial in March.
He surprisingly mentioned that he wanted the Queen to be "protected" and surrounded by "the right people," raising several eyebrows on social media since it suggested that he didn't trust the people around her. Also, King Charles and Prince William, along with her doctors, were looking after Her Majesty at the time. Some netizens even clapped back at Prince Harry and accused him of using the Queen for PR.
"The protection most needed by the Queen is from exploitation such as this by Prince Harry," Daily Mail columnist Richard Eden tweeted.
"He is now saying he wants to PROTECT the Queen by surrounding her with the 'right people.' Surely, the people she most needs protecting from these days are Harry himself and his wife Meghan," a second user commented.
"The New Royals" will hit the shelves on Oct. 4.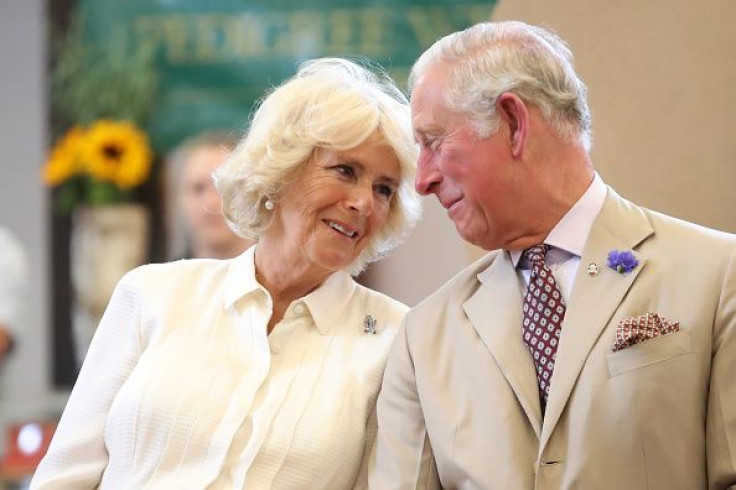 © Copyright IBTimes 2023. All rights reserved.