Why Did Harry Potter Name A Child After Snape? J.K. Rowling Explains Albus Severus' Name On Twitter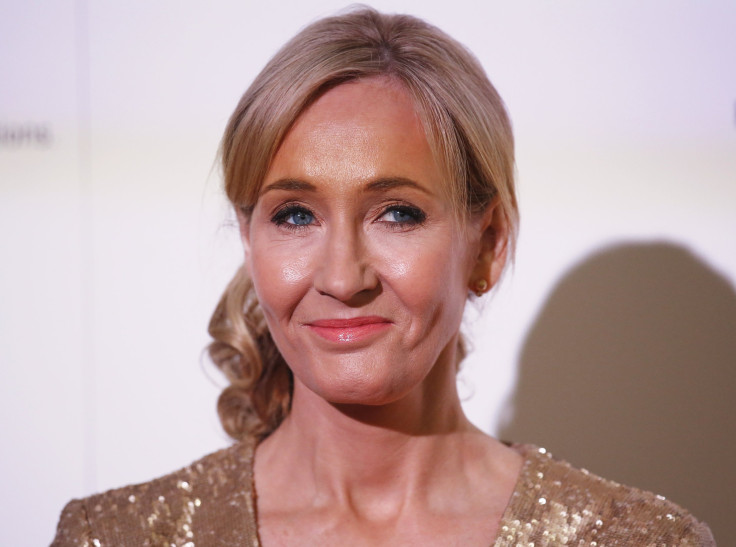 The names of Harry Potter's children are a sore spot for many Potterheads. In J.K. Rowling's seventh book, 2007's "Harry Potter and the Deathly Hallows," it was revealed that Harry named his children after people he'd known. James Sirius, Albus Severus and Lily Luna are the names he and wife Ginny Weasley chose, but it's the middle child that many fans take issue with. Though Severus Snape helped Harry defeat Voldemort, he also spent several years bullying Harry. Rowling explained on Twitter why the famous wizard chose to give the name to his son.
It started with a fan asking a simple question about why Snape's name was chosen. Rowling responded on Twitter:
However, Rowling's timeline quickly started blowing up with what she called "love & fury." She wrote over a dozen more tweets about the subject. Rowling noted that Snape is "all grey." He had done some horrible things, like project his feelings about Harry's father onto Harry, but he also helped save the Wizarding World.
Ultimately, Harry's decision was in large part about who he was after the Wizarding War and involved several factors. Not only was he carrying on Snape's name, but he also felt some guilt for the deaths in the war.
The author noted that she didn't mind all the questions about Snape. However, she didn't want fans using their interpretations to attack each other online.
Somehow, it doesn't seem like "The Great Snape Debate" will end, even with Rowling's input. Plenty of readers criticized her reasoning and are firmly in their pro- or anti-Snape camps.
"Harry Potter" fans might get another perspective when "Harry Potter and the Cursed Child" hits the West End in 2016. The plays (like Rowling's books and movies, one just wasn't enough) will explore both Harry and Albus' life after the child starts school. "While Harry grapples with a past that refuses to stay where it belongs, his youngest son, Albus, must struggle with the weight of a family legacy he never wanted," the official summary teases. "As past and present fuse ominously, both father and son learn the uncomfortable truth: Sometimes darkness comes from unexpected places." Will Albus Severus have an opinion on his name? Fans will have to wait to find out.
© Copyright IBTimes 2023. All rights reserved.