Why Elon Musk Dubbed Himself 'Lorde Edge' Amid Promise Of $21 Billion Tesla Stock Sale
Elon Musk has proclaimed himself "Lorde Edge" on Twitter, leaving his legion of 62.8 million fans on the platform wondering what the cryptic name means.
On Saturday, the electric car CEO posted a poll asking followers if he should sell 10% of his Tesla (TSLA) stock in order to cover a proposed billionaires' tax that Musk has openly voiced that he is not a fan of. Musk has a $1.2 trillion stake in Tesla and is worth $208 billion, Reuters reported.
Musk told his Twitter followers that he would "abide" by the results of the poll "whichever way it goes." Musk also mentioned that "I do not take a cash salary or bonus from anywhere. I only have stock, thus the only way for me to pay taxes personally is to sell stock."
Sen. Ron Wyden, D-Ore., who is championing the billionaires' tax bill and is chair of the Senate Finance Committee, responded to Musk's poll. In a tweet he wrote, "Whether or not the world's wealthiest man pays any taxes at all shouldn't depend on the results of a Twitter poll. It's time for the Billionaires Income Tax."
Musk changed his name to "Lorde Edge" around the same time as he had a rather uncouth Twitter exchange with Wyden about the poll, referring to the Senator's profile picture in a sexual reference.
Dogecoin co-founder Bill Markus, who goes by the handle Shibetoshi Nakamoto, explained the name change. He posted that "Lorde Edge" was an anagram for "Elder Doge" – where the letters are rearranged to form another word, Benzinga reported.
At the same time, a new cryptocurrency called Lorde Edge was created, Benzinga reported. It was priced at $0.000007734 at the time of writing, according to CoinMarketCap.
For Musk's poll, at the time of writing, 57.9% of respondents said that the car entrepreneur should sell his Tesla stock to pay the billionaires' tax.
As of Monday premarket hours, shares of Tesla were trading at $1,170.02, down $52.07, or 4.26%.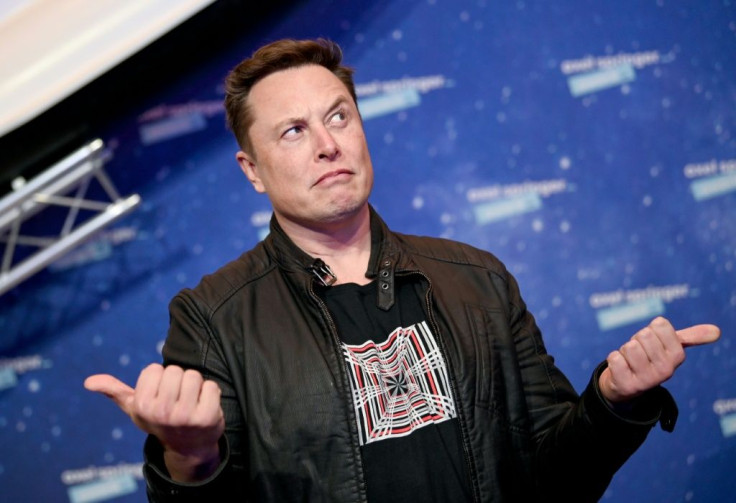 © Copyright IBTimes 2023. All rights reserved.