Why Fans Were Expecting To See Meghan Markle, Prince Harry At 2022 Oscars: 'Where's Meghan?'
KEY POINTS
Rumors had claimed that Meghan Markle and Prince Harry had been invited to the 2022 Oscars
The Duke and Duchess of Sussex never announced any plans to appear or present an award at the 94th Academy Awards
Royal commentator Angela Mollard claimed there would be "outrage" if Harry attends the Oscars but not Prince Philip's memorial service
Meghan Markle and Prince Harry did not attend the 2022 Oscars Sunday, but some fans had been looking forward to their appearance following rumors claiming they'd been invited to this year's ceremony.
While the Duke and Duchess of Sussex never announced any plans to appear at the 94th Academy Awards, held at Los Angeles' Dolby Theatre Sunday night, a report from The Sun previously claimed that the couple had been approached by organizers at the end of last year and offered the opportunity to present the best picture award.
The report indicated that it was unclear whether or not the couple agreed to attend the awards ceremony. Prince Harry and Markle, meanwhile, never confirmed any rumors swirling around their supposed Oscars attendance.
Despite this, some social media users and fans continued to speculate if the couple would make a special appearance at the event.
"Only a few hours until we find out if Prince Harry and Meghan really are presenting an Oscar," Daily Mail Diary editor and "Palace Confidential" host Richard Eden tweeted shortly before the awards ceremony began.
"Where's Meghan Markle at the Oscars?" another Twitter user wrote with multiple rolling on the floor laughing emojis.
"Don't you have to, like, achieve something in the film to be there? And a lot of really accomplished people didn't get tickets this time. But wait until next year, they'll move the show to Montecito and run the red carpet from her front door," a third person sarcastically wrote.
Days before the ceremony, Deadline released the full list of Oscar presenters, which included Rachel Zegler, Jason Momoa, Serena Williams, Venus Williams, Jill Scott, J.K. Simmons, Josh Brolin, Jacob Elordi and Jake Gyllenhaal, among others.
The Duke and Duchess of Sussex were not on the list, but some fans still hoped to see them at the event.
"I'm going to the Oscars for the first time this Sunday (like actually going inside to have seat) where BEYONCÉ will perform and MEGHAN MARKLE will (possibly) be there!!!!" one person tweeted. "Y'all. Y'ALL!!!!! I have died and gone to Black Girl Heaven."
"Tell Meghan I love her! I'm so jealous," another commented.
But though Markle and Prince Harry did not attend, one fan said they "saw so much Meghan in Ariana Debose's red dress on the red carpet tonight," posting side-by-side photos of the "West Side Story" actress' red custom Valentino look for the 2022 Oscars and Markle's red gown by Carolina Herrera at the Salute to Freedom gala in November 2021.
Before the Oscars ceremony, royal commentator Angela Mollard claimed that there would be "outrage" if Prince Harry attends the event after announcing that he and Markle won't be returning to the U.K. to attend his late grandfather Prince Philip's thanksgiving memorial service, which is set to be held this Tuesday.
"There's a lot of talk [that] it's going to go ahead, but can you really turn up and stand on the stage at the Oscars and not turn up for your grandfather's memorial?" Mollard said on the Australian morning show "Sunrise" of the rumors that Prince Harry and Markle are attending this year's Oscars.
"I've got a problem with that," she continued. "You do all the glory and handshaking with the celebrities but [not] your own family."
Prince Harry and Markle's representative released a statement earlier this month saying that "the Duke will not be returning to the U.K. in late March but hopes to visit his grandmother as soon as possible."
The couple's last Hollywood event was the NAACP Image Awards in February where they accepted the President's Award in recognition of special achievement and distinguished public service.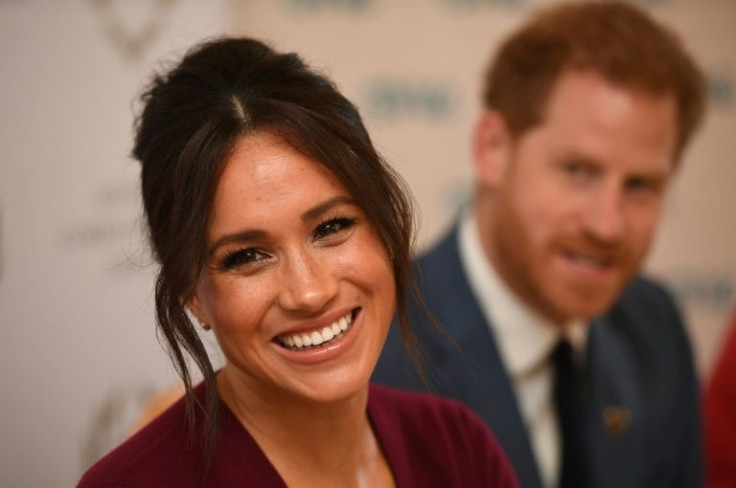 © Copyright IBTimes 2023. All rights reserved.