Why Frank Ocean's Albums 'Blonde' and 'Endless' Won't Be Nominated For 2017 Grammy Awards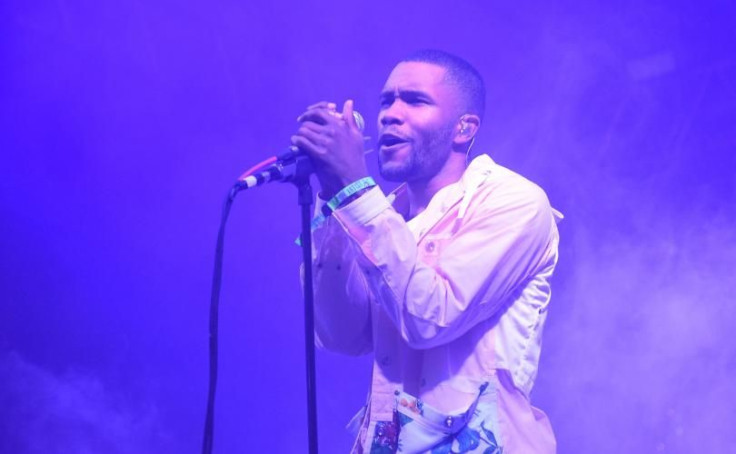 The 2017 Grammy Award nominations will be announced in a few months, but fans sadly won't see Frank Ocean on the list although he just released two new albums. After a four-year hiatus, Ocean released the visual album "Endless" and his second studio album "Blonde" in August, but neither one will get any recognition from the Grammys.
Why? According to Billboard, it's all because of a missed deadline. Both "Blonde" and "Endless" were released in August, well before the Grammy nomination deadline of Sept. 30. However, sources told the outlet that Ocean's management, labels and other reps never submitted the albums for consideration. It's not clear if "Blonde" and "Endless" were intentionally not submitted for Grammy noms or if it was a mistake.
A rep for the award show also confirmed to Billboard that Ocean's albums missed the deadline and were never submitted. Ocean received five Grammy nominations in 2013 for "Channel Orange," his last album before "Endless" and "Blonde." He ended up winning for best urban contemporary album and best rap/sung collaboration for "No Church in the Wild."
Ocean's "Blonde" has been receiving a ton of praise from his fans and celebrities. He dropped the 17-track album on Aug. 20, just a few days after he surprised fans with "Endless." Kanye West, Beyoncé and Kendrick Lamar are just some of the artists featured on "Blonde."
Shortly after the album's release, West took to Twitter to tell fans that he had "Blonde" on repeat. "If anyone at radio really loves music … Come together and pick your favorite Frank Ocean song and play it at least 10 times a day," he later added in another tweet. "Every station across the globe. I heart. Clear Channel local stations. Satellite. Every station. This will make the world better."
Jimmy Fallon also showered Ocean with praise, tweeting: "Listening to #blonde congrats to Frank Ocean doing something exciting. Always."
The 2017 Grammy Award nominations will be revealed on Dec. 8, and the show will air Feb. 12 on CBS.
© Copyright IBTimes 2023. All rights reserved.