Frank Ocean 'Blonde' Album: Fans, Celebs React On Twitter To Highly Anticipated Release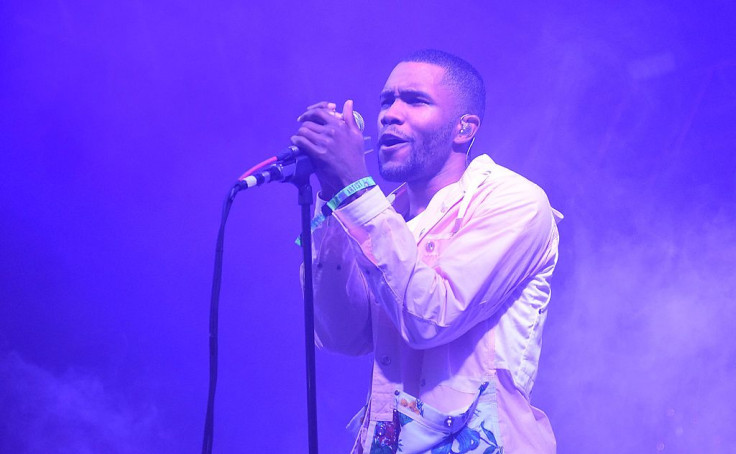 Despite making his fans wait four long years without any new music, people have easily forgiven American singer and songwriter Frank Ocean because his new album "Blonde" has swept everybody away.
"Blonde" has 17 tracks and quite the list of contributors, which include Beyoncé, David Bowie, Kanye West and Kendrick Lamar, according to CNN.
The album was released on Saturday, just days after he debuted a visual album called "Endless," which included 12 songs and interludes as long as 45 minutes. For the visual album, he collaborated with R&B singer Jazmine Sullivan, Radiohead's Jonny Greenwood and British artist James Blake.
The surprise release of "Blonde" took Twitter by storm, and Ocean's loyal fans showered his new music with superlatives.
"Tears are flowing into the open wounds of where my jaw used to be before it dropped off my face #frank #blonde," wrote Twitter user @M__Bernstein.
"This ain't album of the year it's ALBUM OF THE LIFE #blonde," gushed Devin Pomianowski.
Even celebrities were not immune to Ocean's talents, reported Vulture. "Famous" singer Kanye West wrote on Twitter that he has Ocean's new album "on repeat," while comedian Trevor Noah wrote, "Frank Ocean makes me feel like my senses have been dulled all my life and only now I'm experiencing things for the first time."
Famed talk show host Jimmy Fallon also added, "Listening to #blonde congrats to Frank Ocean doing something exciting. Always."
"High School Musical" star Zac Efron also has praises for the album. "Frank Ocean's "Nikes" on repeat. Put on you're best headphones -thanks for this song it's _! Looking forward to the rest __❤️," he wrote.
As for "Orange is the New Black" star Ruby Rose, she is planning to "be by the pool listening to Frank Ocean eating an acai bowl and reading a book if anyone needs me.. ❤️❤️❤️"
© Copyright IBTimes 2023. All rights reserved.