Why Gamers Don't Have To Hate Play-To-Earn Blockchain Products
Throughout 2021, the world saw a significant increase in traditional, AAA game studios in blockchain technology. EA, Square Enix, Ubisoft, and others have forayed into blockchain and non-fungible token (NFT) territory. While the nature of each of these play-to-earn (P2E) endeavors has varied to a large degree, they all have something in common: they have all been universally hated by the gaming community.
Why is this? It all boils down to a schism between gamers and AAA studios: gamers want their games to be fun, and studios want to earn money. For many gamers, these shifts toward blockchain-augmented gaming seem to be the latest iteration of this ongoing struggle -- the latest attempt to squeeze a few extra pennies out of the gameplay experience.
But when we look at the fine print, there's nothing to say that blockchain-based games aren't fun. There's also nothing dictating that players will end up spending more to enjoy the gameplay experience. In other words, the relationship between player satisfaction and studio revenue isn't a question of "either/or;" it's a matter of "both/and." Games can be fun and profitable; they can provide financial rewards to players and studios – and they don't have to feel like jobs.
Still, it's important to understand why the traditional gaming community has met the introduction of blockchain and NFTs into games with such ire. By understanding their concerns, P2E builders can work to create games that satisfy players and provide them with new streams of income.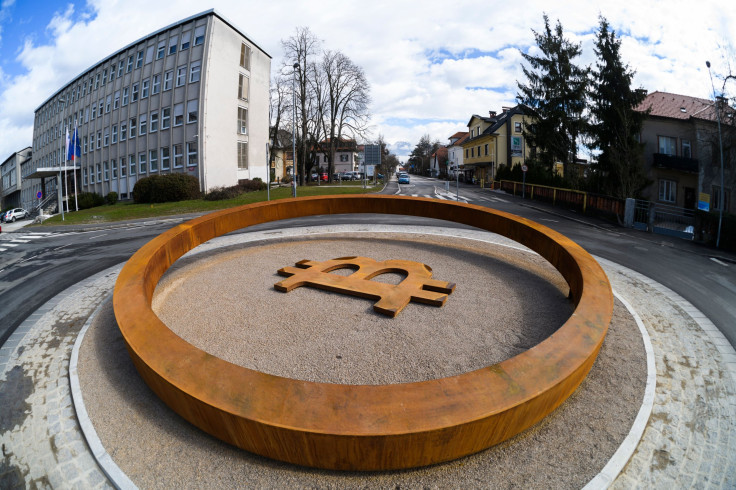 The end of an era?
For many gamers, the shift towards P2E gameplay models represents the end of a sort of sacred era.
Since the 1980s, the proliferation of software games – as well as gaming consoles by Nintendo, Playstation, and others – has created a new way for people to interact with one another. Gamers who played together built friendships and camaraderie based on shared love for virtual worlds, regardless of their location or economic status.
And games were built to last: series like "Final Fantasy" have nurtured their communities with storylines that have evolved for years, consistently improving the quality of graphics and game mechanics along the way. And in return for these high-quality experiences, gamers reward studios with their loyalty and long-term participation.
From the point of view of many gamers, P2E games go completely against this paradigm. Instead of prioritizing community and gameplay experience, gamers feel that P2E creators prioritize things that will increase the price of the games' associated NFTs and fungible cryptocurrencies.
They're not entirely wrong. The mechanics of many P2E games are focused around recently-released tokens. But gamers are not interested in token prices or decentralized finance. They want engaging, well-designed content, fun gameplay, and reasonable monetization policies. And so far, the majority of P2E games aren't adding up.
The current state of blockchain game development and design is comparable to the traditional games of the early 2000s -- much like the earliest releases on Xbox or PlayStation 3. And the integration of blockchain tokens does not always enhance the gameplay experience. For instance, Ubisoft's release of Quartz included NFTs that had no utility. They were nothing more than images on a third-party blockchain. This left many gamers with the impression that the use of NFTs was an attempted cash grab.
Crypto-style marketing tactics leave gamers cold
In addition to the outdated gameplay experience of many P2E games, the community-building tactics in the P2E ecosystem are completely unlike those typically employed in the traditional gaming space -- which is a major turn-off for traditional gamers. Instead of focusing on the gameplay experience, and therefore, much of the marketing that's done for P2E games is centered on token prices.
In this way, P2E growth marketing techniques are much like those that are sometimes found in the crypto space: they are often intended to create expectations of a token's price going up, rather than the quality of the product itself. These hype-based tactics reinforce the narratives that many traditional gamers have consumed about crypto in the media, which focus on scams, pump and dump schemes, and projects that fail in epic ways.
Building grassroots community growth in the P2E gaming world
There needs to be a paradigm shift in the development of P2E games. Creators need to move away from crypto-style growth tactics and toward player-driven experiences. And the creative potential is there: the beauty of blockchain's open-source nature is its malleability.
P2E games are fully open-source, meaning that their source code is publicly available in its entirety. People can read it, audit it, test it, and repurpose this code to their heart's content -- leading to an endless landscape of creative possibility. With the correct incentives in place, this open-source culture can change the mentality of play-to-earn to contribute-to-earn: that players and creators earn tokens in exchange for the time and effort they spend making meaningful contributions to games and their communities.
For instance, projects can allow users to create intelligent tokens that can offer utility-driven experiences. Programmable assets – Smart Tokens – can move freely throughout the P2E gaming ecosystem: they operate independently of platforms, decentralized applications, or virtual worlds, offering limitless interoperability between users and platforms. This technology can, for example, allow users to import NFT characters from different universes, unlock community incentives in-game, or serve as proof-of-progress or skill in any Web2 or Web3 setting.
So although the broader gaming community has not yet embraced P2E gaming, there is a huge amount of creative potential that lies untapped. As more developers and creators move into the space over time, P2E games will eventually make the shift away from short-term hype and toward long-term creative value. In the meantime, offering the tools and resources necessary to build this creative future is vital. Now it's just a question of who wants to build this future.
Victor Zhang is the CEO of Smart Token Labs, which is creating a new standard for a tokenized future by building composable smart token bridges from blockchain to beyond.
© Copyright IBTimes 2023. All rights reserved.