Why Inflation Is Costing Households An Extra $341 But Barely Affecting Retirees
It's no secret that the rising rate of inflation is hitting American households hard amid reports of the 8.3% increase in consumer prices.
According to an analysis by Ryan Sweet, senior director at Moody's Analytics, Americans are paying an additional $341 per month to purchase the same services and items compared to last year.
"This is a little less than last month, but still a noticeable burden on households," Sweet explained.
Grocery store costs are up 0.9% on a monthly basis and an estimated 9.4% since last year. The price of eggs rose 10.3% from the previous month, chicken jumped by 3.4% and milk increased 3.1%. Butter has risen 3.7% month over month while margarine was hit with a 7.1% price increase.
Even though energy prices decreased by 2.7% from March, they are up 30.3% compared to April of last year. Airline fares are up 18.6% from a month ago while the price of new cars rose 1.7% from March.
However, retirees may not be feeling the financial pain as much as families. Older households typically ​​spend less on transportation and have the flexibility to buy less gas by carpooling or combining trips.
Aside from the rising cost of healthcare, which had a 6% hike, other spending categories for retirees may only experience inflation of 1.5% to 2% annually.
If you disregard the cost of healthcare, retirees often spend less overall, until age 80, on other categories.
Those feeling the impact of inflation can use different methods to save money. ​​
Money expert Sahirenys Pierce suggested creating meal plans to make the most of trips to the supermarket.
Pierce plans meals around items that are on sale and then makes three of the meals on Sunday.
Other suggestions include a "staycation" or day trip instead of a costly vacation and getting rid of subscription services that you don't need.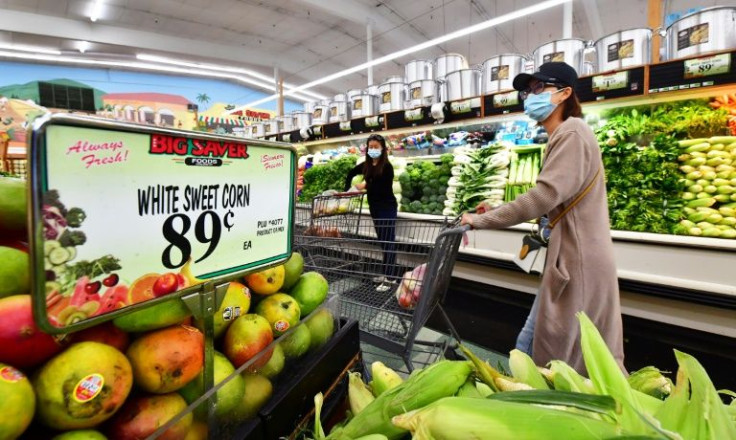 © Copyright IBTimes 2023. All rights reserved.