Why Jennifer Aniston Called Brad Pitt 'Insensitive' Following This Heartbreaking Incident
Jennifer Aniston once called Brad Pitt insensitive following a heartbreaking incident.
While speaking with Vanity Fair shortly after their divorce, the "Murder Mystery" sad that some of the photos of Pitt with Angelina Jolie were gut-wrenching. Pitt and Jolie appeared on a spread on W magazine at that time, and Aniston was asked to comment on the photo.
Aniston said that her ex-husband has made some choices that have been tremendously insensitive, and the photo spread with Jolie was one of them. To make things worse, it has been revealed that it was Pitt that organized the photo shoot, and he even kept the rights to the images.
"I didn't know that. Is it odd timing? Yeah, but it's not my life… He makes his choices… He can do whatever… We're divorced and you can see why," she said.
Aniston and Pitt tied the knot on July 29, 2000, but their divorce was finalized just five years later. Rumors have swirled that the couple split up due to Aniston's decision to not have children, but this is something that the actress has also clarified time and time again.
While speaking with Elle magazine, Aniston said that she's never felt a void just because she doesn't have children or because she's currently single.
"I don't feel a void, I really don't. My marriages to [Brad Pitt and Justin Theroux], they've been very successful, in my [persona] opinion. And when they came to an end, it was a choice that was made because we chose to be happy, and sometimes happiness didn't exist within that arrangement anymore," she said.
Aniston went on to say that people live in a society that dictates when a woman should get married and have children. However, she sees this as a fairytale. Luckily for the actress, it is a mold that she and other women are slowly trying to break out of.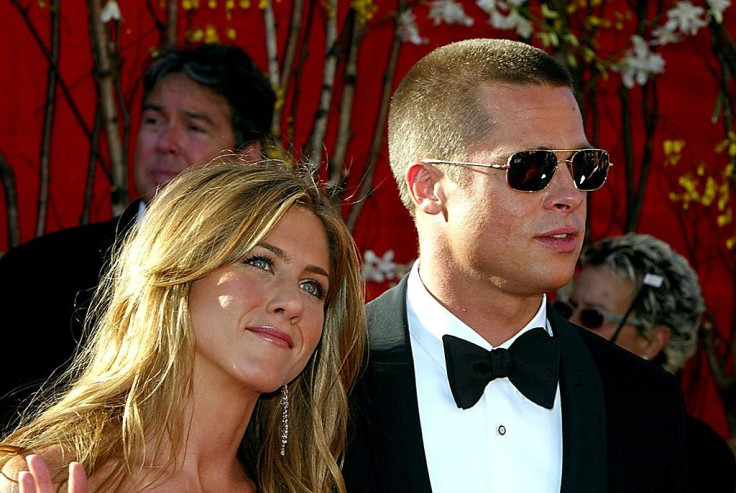 © Copyright IBTimes 2023. All rights reserved.