Why JJ Abrams Thinks KnowMe Is Better Than Snapchat For Social Video — And One Unanswered 'Lost' Question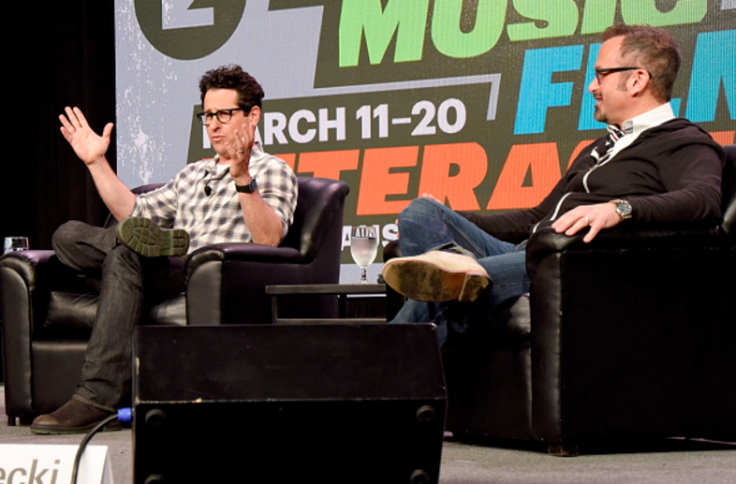 AUSTIN, Texas — Snapchat may market itself as a mobile storytelling app, but two notable video producers criticized its ability to effectively tell a story. For example, you can't add music or narrate over a photo that is taken outside the app. With KnowMe, you can.
KnowMe is the brainchild of Andrew Jarecki, a TV and movie director who won an Emmy for the HBO documentary series "The Jinx." Jarecki and longtime friend filmmaker JJ Abrams, who is an investor in the app, demoed and described the project on stage at the tech, film and music festival South by Southwest on Monday.
"I think what KnowMe allows you to do incredibly easily is exploit the media you already have on your device to tell a story that I think allows the viewer to have a sense of your rhythm, your essence, your humor in the way that a photograph or one isolated clip doesn't," Abrams told International Business Times after a keynote speech.
The mobile app, available for iOS, lets users record and create videos on one screen. The user can hold down on a photo or video — from their camera roll or other social networks — and talk to add a narration. Music from KnowMe or in a user's own library can be added. All KnowMes are square shape and can last up to three minutes.
The KnowMes can be shared within the app publicly or privately, where other users can comment on and like them, or posted to another social network like Facebook or Instagram. Within the app, there are categories and featured KnowMes. This week, there was a SXSW feed with the caption "Updates from Austin."
Over the last few months since the app has been available, KnowMes have ranged in content from comedy routines starring cats to someone on the scene of a recent building collapse in lower Manhattan.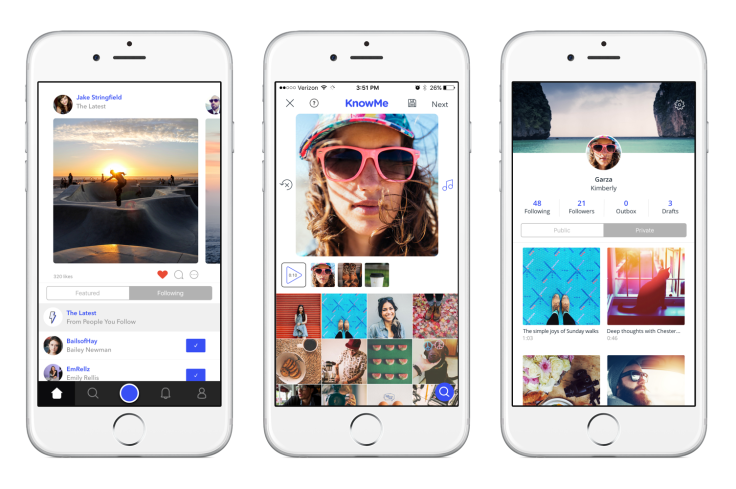 "People want to tell personal stories," Jarecki said on stage at SXSW after talking about one KnowMe that featured a man in New Orleans giving a tour of his house boat. Jarecki said he wanted to create something between the simplicity of Snapchat or Instagram and an "edited polished video."
Nev Schulman, a producer known for his documentary and TV show "Catfish," is an early adopter and advocate of the app. Schulman said he prefers networks where he can create a polished product to most effectively tell a story. With his Snapchat account, he'll often etch out a storyline before executing rather than just sharing a silly picture.
KnowMe isn't Jarecki's first startup. Back in 1989, he co-founded MovieFone, an online listing of movies which AOL purchased in 1999. The KnowMe team of 20 employees is based in New York City and has a second office in San Francisco. Chief Operating Officer Eric Harris comes from BuzzFeed.
Abrams is confident that KnowMe can standout among a sea of other social apps, several of which launched or were pitched during SXSW. "As someone who works in film and works with multiple clips, you realize the importance of editorial, how editorial allows you to make a joke work, make it funnier, make something more dramatic, make something scarier," Abrams said.
Abrams is quite familiar with sound adding dramatics. He was co-creator of the TV show "Lost," where he and the team decided to add mechanical noises to a black smoke that appeared throughout the show's six seasons. "We did it because we did feel that this thing out there was going to have a mechanical component," Abrams said. "It also gives it a sound that was a unique sound … [and] we didn't want people to think dinosaur."
© Copyright IBTimes 2023. All rights reserved.
FOLLOW MORE IBT NEWS ON THE BELOW CHANNELS