Why Kate Middleton Is Always With Princess Charlotte, Prince William With George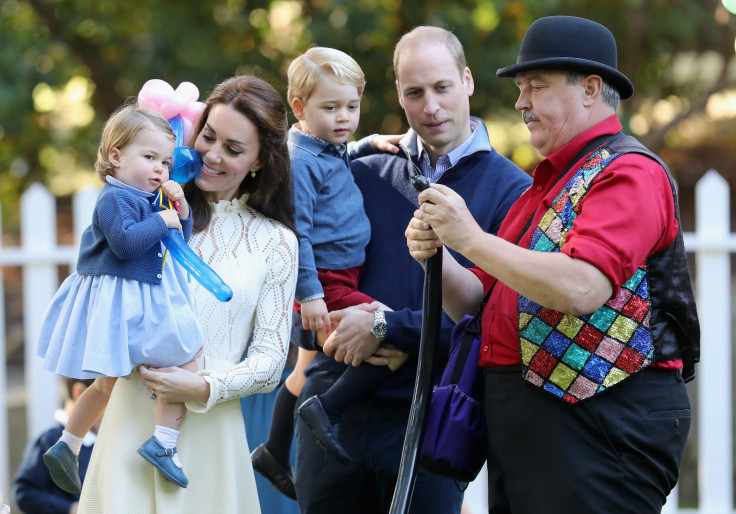 Kate Middleton and Prince William's royal pairing with their kids Prince Charlotte and Prince William has a reason.
The royal family of four is always a picture of joy, but in their photographs, the Duchess of Cambridge is always with Princess Charlotte. Meanwhile, the Duke of Cambridge is always with their son, Prince George. You can see the same set up when the family released their Christmas card.
According to parenting expert, Jasmine Peters, the pairing shows that Prince William and Middleton practice the traditional parenting style. This is also a good indication of father and son, and mother and daughter bond.
"Fathers are typically responsible for the disciplinary actions, redirection, protection and provision of the family," Peters told Daily Mail. "Yes, it could reflect that Kate and William are traditional, but it also reflects the importance of the bond created between father and son and mother and daughter that they both treasure and hold dearly as responsible and loving parents."
Peters added that dads having their boys and moms having their girls are a sign that the Duke and Duchess of Cambridge are instinctive and loving parents. Peters believes that the royal couple knows their responsibility clearly. This arrangement would help the kids prepare when they become adults.
Lucy Shrimpton, The Baby Show expert and The Sleep Nanny author believes that even if Prince William and Middleton had a girl first, the eldest would still spend more time with dad and the younger with their mom. She added that "it will be interesting to see how the dynamic changes again with baby number three."
Prince William and Middleton's close relationship with their son and daughter, respectively, reflects in their daily routine. "George is very close with his father," a source told Us Weekly. "William says they have surprisingly deep conversations these days and his view of the world is absolutely fascinating to him."
Meanwhile, another source confessed that Princess Charlotte is her mom's shadow. Middleton's daughter wants to follow whatever she does.
"Wherever Kate goes, so does Charlotte. It's adorable. As she's home a lot more than George, Charlotte spends time in the kitchen 'helping' with things," the insider continued. "Whenever the housekeeper or Kate is preparing food, Charlotte needs her own little toy set by her side to imitate."
© Copyright IBTimes 2023. All rights reserved.