Why Kate Middleton Wanted To Pose In Underwear During Prince William Split
Kate Middleton almost had racy photos taken of her if her grandmother-in-law Queen Elizabeth II hadn't stopped her.
Back in 2007, Middleton kept herself busy rather than continue "weeping at home" after she and Prince William had broken up. The now Duchess of Cambridge was reportedly asked by an old friend to join an all-female dragon boat racing crew called the Sisterhood, so Middleton signed up for the charity challenge, according to a 2007 The Telegraph report.
The all-female group, comprised of 21 women, promoted themselves as "talented," "toned" and boasting "killer looks," and Middleton certainly fit the bill. The team was apparently set to row across the English Channel in order to raise funds for children's hospices.
Middleton reportedly joined the team in April 2007, just shortly after she and Prince William called it quits for the second time. But the couple reconciled only a few months after breaking up and was seen together publicly as soon as June of that year.
But though she signed up for the dragon boat racing crew prior to getting back together with Prince William, Duchess Kate was reportedly forced to give up her place in the group around early August. According to The Guardian, it was Queen Elizabeth II who urged her to do so.
As for why the monarch asked her grandson's girlfriend to leave the team, Queen Elizabeth reportedly didn't approve of the excessive attention Middleton got at the time and feared the consequences of it. Her Majesty apparently thought that the training sessions were causing too much of a spectacle.
Queen Elizabeth's fears of "overexposure" seemed warranted as Middleton was asked by her teammates to pose for a charity calendar. However, Prince William's girlfriend will be wearing nothing but her underwear, a baseball cap and body paint for the photo shoot.
At the time, Emma Sayle, one of Middleton's teammates and pals, revealed to the Sunday Mirror that Duchess Kate had been "strongly considering it."
"We are all leaning on her a bit," Sayle admitted. "We realize if Kate was involved, sales of our Art Of Sport calendar would go through the roof."
The calendar the team later produced showed the girls posing in body paint next to England cricket captain Alastair Cook. Of course, Middleton didn't join them as she had left the team before the photo shoot.
The calendar, which was shot by celebrity photographer M.J. Kim who has worked with Justin Timberlake and Pierce Brosnan, raised money for two charities. Some of the money went to Babes in Arms, which funds research of abnormalities in newborn babies, while the rest of the fund went to the CHASE Ben Holliake Fund, a children's hospice charity. The latter was set up in memory of the former England cricketer who died in a road accident 17 years prior.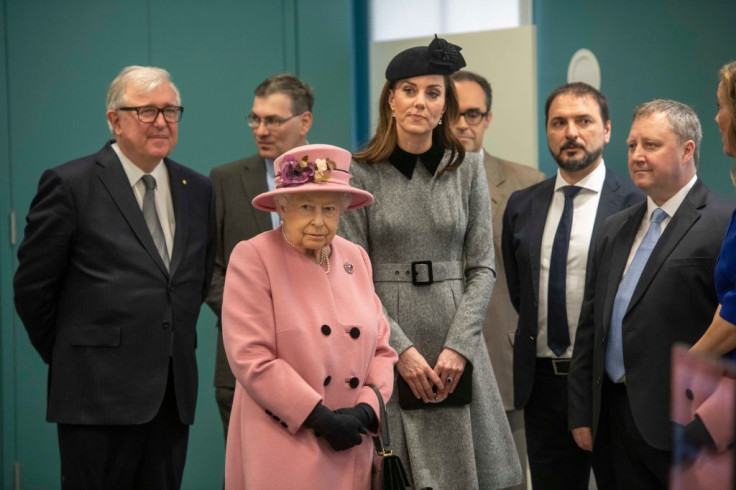 © Copyright IBTimes 2023. All rights reserved.