Why Kelly Osbourne Called Off Matthew Mosshart Engagement: It's Not What You Think
Was it betrayal, lies, infidelity, substance abuse or even physical abuse? Nope, not when it comes to Kelly Osbourne. The purple-haired star maintains there is no drama when it comes to Osbourne and ex-fiancé Matthew Mosshart ending their engagement. The "Fashion Police" star spoke to E! Online and said even though the couple ended their relationship, the breakup was amicable.
"It was a mutual decision," Osbourne, 29, told E! Online. "We love each other very much. It just wasn't the right time for us and I think if we weren't as mature and adult as we are, then we could have gone down a road that wasn't really nice."
The TV personality added: "We're still really, really good friends. It's just that we're not living in the same house. There's no dramatic story. I wish there was so I had something to tell people, but no. ... It just happens in life."
Her mother Sharon echoed the same sentiment on her morning show "The Talk" on Thursday. "Matthew is a lovely guy," Ozzy's wife said, according to People. "They had two great years together of fun and love, and for me, that's why engagements are so important. Engagements are a test run, aren't they? And so it didn't work for whatever reason, but they are still good friends and will continue to be. It's just not right for them right now."
Osbourne and the vegan chef met at Kate Moss's wedding in the summer of 2011. The two remained secret about their courtship until December. They did the same thing when it came to their engagement. Though Mosshart got down on one knee months before, they denied the were planning to say "I do" until July 2013.
Osbourne seems to be taking the breakup well, and even went on a tagging spree with Justin Bieber. She shared pictures of their work on Instagram.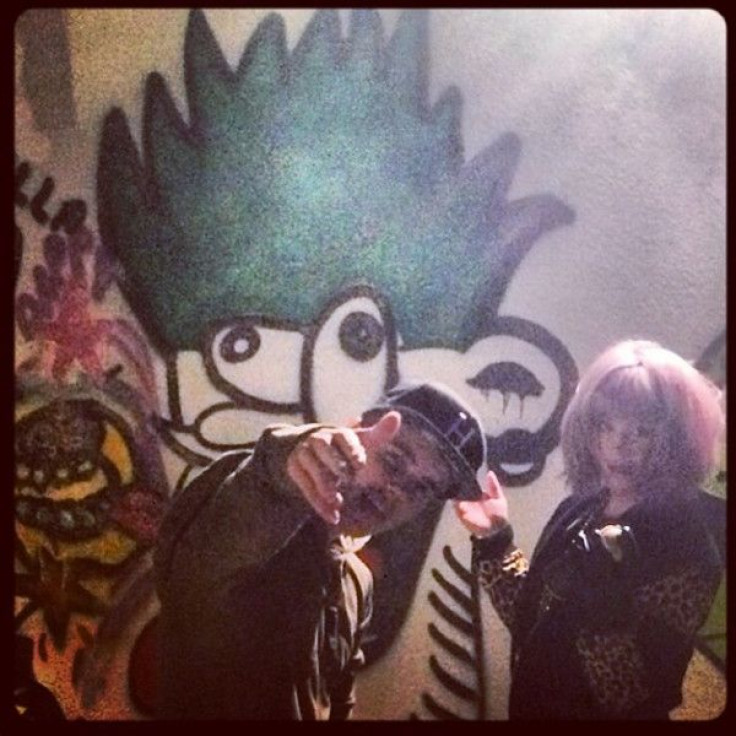 "It was my best friend's birthday," she told E! Online. "We stop by and all of a sudden there were people spray-painting and then I got a lesson on spray-painting from Justin Bieber and he's really lovely and he's really nice, completely different than the media perception." She added: "And then I really sat back and thought, 'He ain't half as bad as I was at his age, so he's all right [laughs]."
Follow me on Twitter @mariamzzarella
© Copyright IBTimes 2023. All rights reserved.