Why 'Outlander' Star Caitriona Balfe Is Wearing Black To The Golden Globes
"Outlander" star Caitriona Balfe wore black to the Golden Globes in 2016, and she'll do the same in 2018. However, this time, she has a reason for it.
The actress confirmed that she is taking part in Hollywood's "blackout" on the Golden Globes red carpet to protest sexual assault and gender inequality. Actresses will be wearing black as a sign that they're part of the Time's Up movement.
"I think it's a really great moment of solidarity for women, so it'll be nice for all of us to join together and to make a really positive statement and a positive moment for change," Balfe told Entertainment Tonight. "And I still think it's a celebratory moment, but it's, you know, we're changing things, so I think that's great."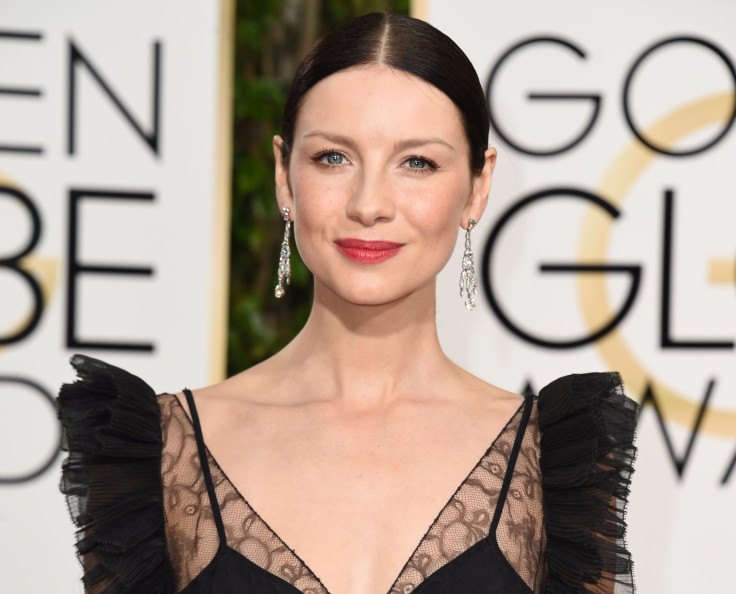 Balfe is nominated for best actress in a TV drama for the third year in a row for her role in "Outlander," but don't expect much Season 4 scoop from her. The Irish star is more likely to talk about the Time's Up initiative when she hits the Golden Globes red carpet.
The movement started on Jan. 1 when over 300 actresses signed a letter of solidarity and launched a legal fund that will help sexual harassment victims pursue legal action. According to the Time's Up GoFundMe page, Balfe donated $2,000 to the cause last week. The legal defense fund has received over $15 million in donations.
"I've donated. I've signed," she told ET. "I just think it's great for everyone to raise awareness and I think that's the most important thing. ... I think this is all a moment about not so much, 'Look at me,' but, 'We see you,' and we can do something to help other people."
Her "Outlander" co-star Sam Heughan, who plays her onscreen husband, seemed to be aware of the actress' socially conscious fashion plans. He sent a tweet wishing his friend luck and added a #TimesUp hashtag.
Balfe is also encouraging her fans to wear black while they're watching at home on Sunday. She retweeted messages from Eva Longoria and Alyssa Milano about why they want people to wear black as a sign of solidarity. Social media users are being asked to share their own stories about inequality with a photo of themselves in black and the hashtag #TimesUp.
In addition to black dresses, expect many men and women to be wearing Time's Up pins. According to the Hollywood Reporter, Reese Witherspoon asked designer Arianne Phillips to create something for awards season. Phillips worked with Los Angeles jewelry designer Michael Schmidt to get create the pins. Over 500 were made before the Golden Globes.
The 2018 Golden Globes will be broadcast live from Beverly Hills, California on Sunday at 8 p.m. EST on NBC. Find out where to watch the red carpet specials HERE.
© Copyright IBTimes 2023. All rights reserved.