Why Prince Harry's Pals In UK Are 'Concerned' Over His Memoir, Docuseries: Royal Expert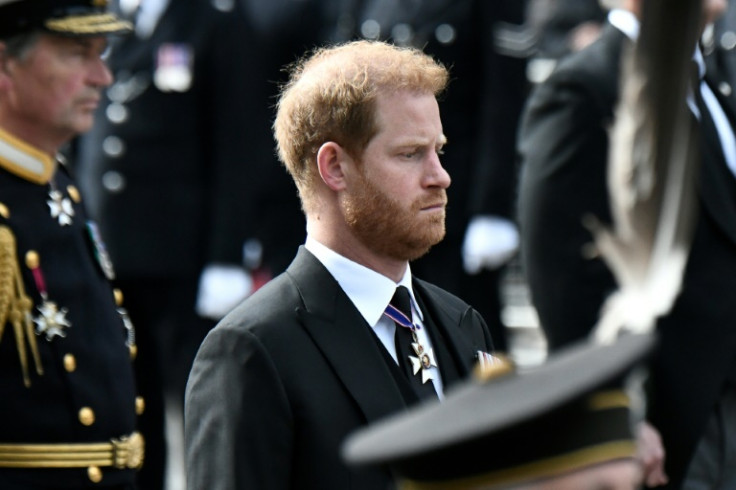 KEY POINTS
Nick Bullen said the contents of Harry's memoir and docuseries are "very closely guarded secret"
The royal expert claimed the prince has been talking to friends to "drudge up" his most impactful memories
The producer claimed the questions Harry has been asking have raised many eyebrows
Prince Harry's pals in the United Kingdom have questioned his decision to release a tell-all book and docuseries, according to a royal expert.
Nick Bullen, the editor-in-chief of True Royalty TV, shared in a new interview that he hasn't "heard very much" about the memoir "Spare" and Prince Harry and Meghan Markle's Netflix docuseries. But he claimed to have learned that some of the Duke of Sussex's childhood friends are concerned about what he plans to reveal in the projects.
"I think it's all a very closely guarded secret," Bullen told Us Weekly Tuesday of the Sussexes' upcoming projects. "We have a documentary [coming out] in December. We've got the book in January. And, you know, Netflix have paid a lot of money for this documentary. ... So, Harry and Meghan are gonna have to say more than, 'We have a lovely life in Montecito and we love each other.' You know, there needs to be some meat in this sandwich."
Bullen claimed that Prince Harry "has been talking to friends from his childhood" to "drudge up" his most impactful memories, including "some of the darker moments in his life," for his projects.
The royal expert did not specify which friends Prince Harry reached out to but claimed that his pals are worried about "how far he's going" for the book and docuseries.
"Now, whether that's for the book or the documentary, I don't know, but I know a lot of people have been saying to him, 'Why are you going back over this old brand? Why are you digging all of this up again?'" Bullen claimed. "So, I think those closest to him in the U.K. or those who were very close to him in the U.K. in the past are slightly concerned about how far he's going. Now, whether he puts all of that in the book or the doc, I don't know, but he's certainly been doing a lot of early childhood research."
The producer claimed that the questions Prince Harry has been asking have raised many eyebrows.
According to Bullen, those close to the senior members of the royal family, including King Charles and Prince Harry's older brother Prince William, are "absolutely bracing themselves" for the potential bombshells in the Sussexes' highly anticipated projects "because nobody knows" what they will include.
"History has shown us that when the Sussexes speak, they can throw out some pretty big accusations," Bullen added.
International Business Times could not independently verify Bullen's claims.
According to publisher Penguin Random House, Prince Harry wrote his book with "raw, unflinching honesty" and discussed "some moments from his life publicly for the first time."
The Duke of Sussex's book "Spare" will hit shelves on Jan. 10, 2023.
Prince Harry and Markle's docuseries reportedly will premiere on Netflix on Dec. 8.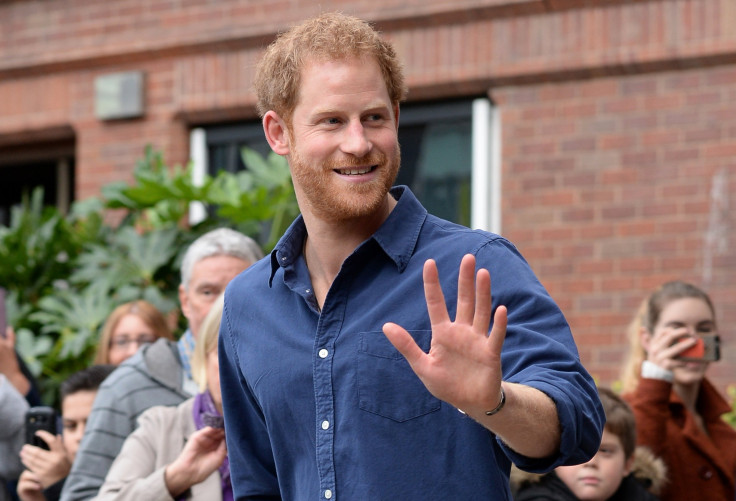 © Copyright IBTimes 2022. All rights reserved.
FOLLOW MORE IBT NEWS ON THE BELOW CHANNELS