Meghan Markle, Prince Harry Share Sweet Message For Elton John At One Of His Farewell Concerts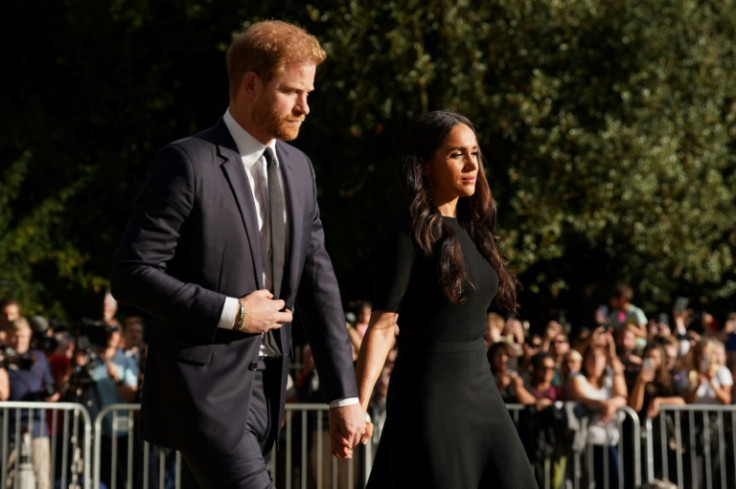 KEY POINTS
Prince Harry and Meghan Markle's video tribute to Elton John was played before the show began
Markle congratulated the musician and said they were "so proud" of him
Prince Harry thanked John for being a friend to them, his mom Princess Diana and his two children
Prince Harry and Meghan Markle paid tribute to Sir Elton John during his farewell tour.
The Duke and Duchess of Sussex joined the long list of famous personalities celebrating John's career as they honored him at one of his farewell concerts. The 75-year-old Grammy winner said he plans to retire after wrapping his "Farewell Yellow Brick Road" tour, and his performance at Dodger Stadium in Los Angeles Sunday was his last in North America.
"Hi Elton, we just want to say congratulations," Markle, 41, said in the video that aired as part of Disney+'s "Countdown to Elton Live," which aired shortly before "Elton John Live: Farewell From Dodger Stadium" began streaming Sunday night, Us Weekly reported. "And we are just so proud of you. We're so grateful that we were able to see you on your farewell tour also."
Prince Harry, 38, chimed in and sent his personal message to the singer, who was a good friend to his late mom, Princess Diana.
"Thank you for entertaining everybody for so many decades," the prince said. "Thank you for being the friend that you were for my mum, thank you for being our friend. Thank you for being a friend to our kids and thank you for entertaining people right around the world. Even though this is officially your retirement, this will not be your last gig, we know that. But we love you and congratulations on an incredible career."
The Sussexes, who share 3-year-old son Archie and 1-year-old daughter Lilibet, have a lengthy history with John, who performed at their royal wedding in May 2018. A year after they tied the knot, Prince Harry and Markle paid the musician a visit at his home in the south of France.
John also had a close bond with Prince Harry's late mother before her death in 1997, having worked with Princess Diana to try to end the stigma attached to HIV/AIDS.
"One simple handshake, one gesture showed the world the desperate need for humanity for people living with AIDS," John said, referring to Princess Diana famously shaking the hand of an AIDS patient back in 1987. "She knew the disease could not be communicated by hand. Her gesture meant nobody should be left behind. She did not distinguish between 'us' and 'them.'"
John honored Princess Diana with a special version of his song "Candle in the Wind" at her funeral in August 1997, calling the rewritten tune "Goodbye England's Rose." He vowed never to play the updated rendition again unless told otherwise by Prince Harry or his older brother Prince William.
John found similarities between Princess Diana and her younger son when it comes to how they connect with the people around them.
"Harry has inherited his mother's ability to walk into a room and make people, of any caste or any status in life, feel equal," John said. "That is an incredible gift. I've been around for 71 years and Princess Diana was one of the few people in my life who could do that."
"Harry has inherited that gift. He knows he has that gift," John continued. "And that's why he wants to do more with the AIDS community, the Commonwealth, and the young."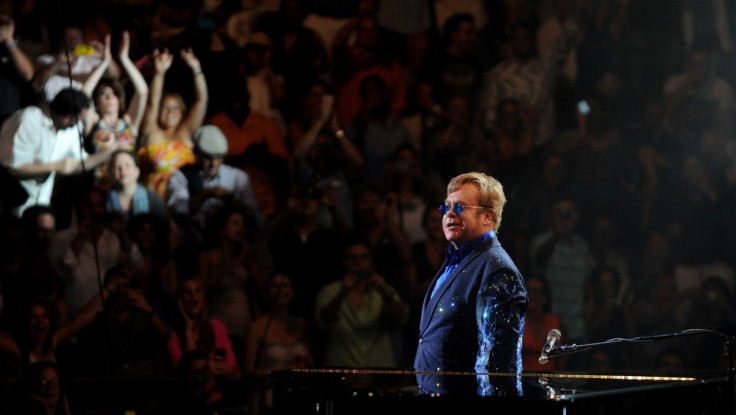 © Copyright IBTimes 2023. All rights reserved.