Why Prince William, Kate Middleton Needed 'Stiff Drink' After This 'Terrifying' Experience
Prince William and Kate Middleton once needed a hard drink after a "terrifying" experience during one of their royal tours.
Back in 2016, the Duke and Duchess of Cambridge went on a seven-day royal tour of India and Buthan. It was during a visit to the Kaziranga National Park, which is a reservation that serves as a home to elephants and tigers, that they experienced the aftershock of an earthquake in Myanmar.
The massive earthquake had a magnitude of 6.9, and its tremors had been felt as far as 500 miles away, Express noted. This included the area of the reservation where Prince William and Middleton had been staying at.
During an interview with Yahoo's "The Royal Box," author and royal expert Katie Nicholls recalled the nerve-wracking experience. Nicholls, who had traveled to India with Middleton and Prince William while covering the royal tour, explained that they felt the tremors while they were checking into their hotel.
"We were checking into our hotel when the ground was literally shaking, trembling," she dished. "The chandeliers were shaking, we evacuated the hotel very, very quickly."
Nicholls added that Middleton and Prince William had been outside when the aftershock hit, and they had needed a "stiff drink" after the terrifying experience. "The Duke and Duchess were out in a field, in a hut on stilts. It was a terrifying moment for them. William needed a stiff drink after that, as did Kate," the author explained.
At the time, a rep for Prince William and Middleton confirmed that they were safe and unharmed shortly after the earthquake.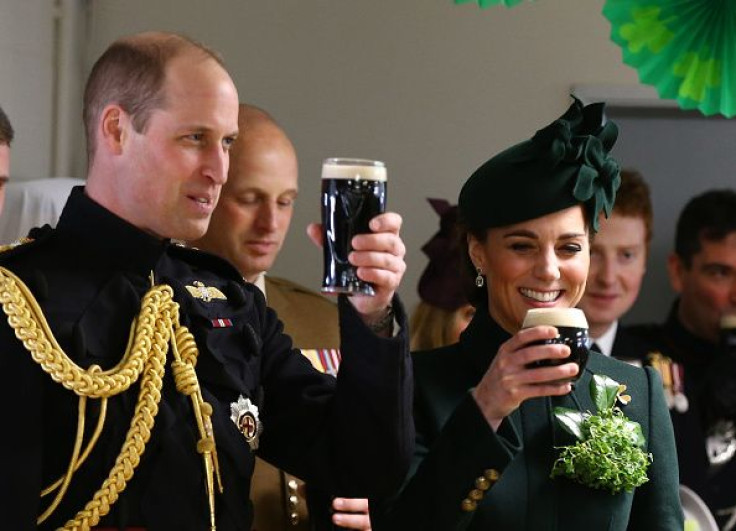 The Duke and Duchess of Cambridge's Indian tour had been their first joint overseas visit in two years. Prior to this, they headed to New Zealand and Australia with their eldest child, Prince George.
As for the royal couple's next trip together, Kensington Palace announced last month that Duchess Kate and Prince William will be traveling to Wales, where they will pay a visit to the Caernarfon Coastguard Search and Rescue Helicopter Base on May 8. According to the palace's tweet, the couple will "meet individuals and organisations in the region who are encouraging people to look after their communities and protect the natural environment."
North Wales holds a romantic meaning for the royal couple as this was where they spent so much time as newlyweds. Prince William served with Search and Rescue for two years, from 2011 to 2013. The prince had been based at RAF Valley on Anglesey, a small island in North Wales, the BBC noted.
© Copyright IBTimes 2023. All rights reserved.