Why Queen Elizabeth Delayed Her Engagement To Prince Philip
They have been married for 72 years already, but the time they could have had together may have been longer had it not been for something heartbreaking, which forced Queen Elizabeth to reportedly delay her marriage plans with Prince Philip.
According to royal author Annie Bullen in the book "Prince Philip: Duke of Edinburgh," it is believed that the Duke actually proposed to his future wife a year prior to their wedding, but by request of her father, King George VI, the pair didn't marry immediately after taking their relationship to the next level.
"In the summer of 1946, he was invited to Balmoral for three weeks to join the Royal Family as they enjoyed their customary grouse shooting and deer stalking," Bullen wrote. "It is thought this is when he proposed to Princess Elizabeth who accepted before they went to her parents with the news."
However, her father reportedly requested the pair wait for marriage until after Elizabeth's 21st birthday, and according to Bullen, it was because he was saddened by the concept that he would be losing his daughter to another man.
"The King agreed on principle to the marriage but asked them to wait for a year before making a final decision after Elizabeth's 21st birthday in April 1947," she wrote. "Those close to the King thought he dreaded what he perceived as the loss of his beloved daughter, whose company he always sought when walking and riding out."
The couple agreed to the request and wound up marrying on Nov. 20, 1947.
Their time together as husband and wife before she became Queen Elizabeth wasn't very long, however, as King George went on to pass away a few years later in February 1952. She had her coronation that same day and has officially been the Queen ever since.
The couple also went on to have four children together—Prince Charles, Princess Margaret, Prince Andrew and Prince Edward. They have also become grandparents to four grandsons (Prince William, Prince Harry, James Viscount Severn and Peter Phillips) and four granddaughters (Princesses Beatrice and Eugenie, Lady Louise Windsor and Zara Tindall). They are also the great-grandparents to three great-grandsons (Princes George and Louis and Archie Mountbatten-Windsor) and five great-granddaughters (Princess Charlotte, Savannah and Isla Phillips and Mia and Lena Tindall).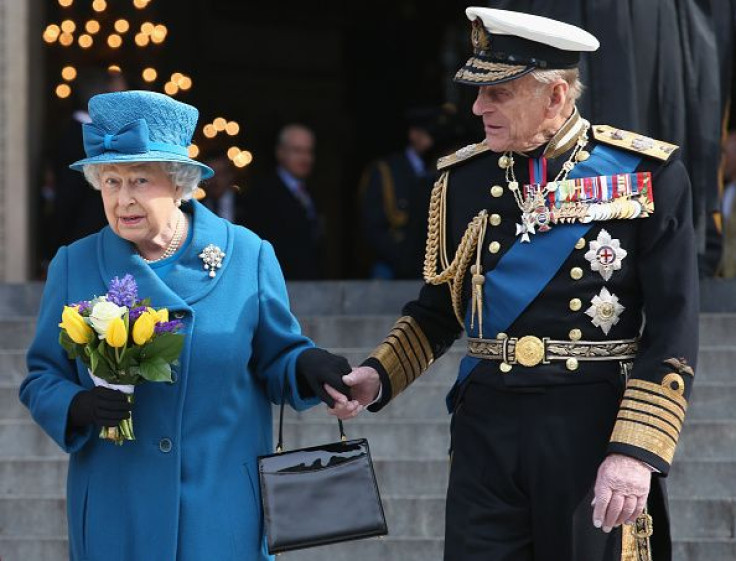 © Copyright IBTimes 2023. All rights reserved.