Why Queen Elizabeth II, Prince Philip Skipped Prince Louis' Christening
Queen Elizabeth II and Prince Philip weren't able to attend Prince Louis' christening on July 9.
According to Buckingham Palace, the decision was made some time ago, and it didn't have anything to do with the two elderly royals' health. Some royal fans wondered if the Queen and her husband didn't make it to the christening at the Chapel Royal in St. James's Chapel due to an illness.
Months ago, Prince Philip underwent hip replacement surgery, and it took him a couple of weeks to get better. The 97-year-old Duke of Edinburgh was able to attend Prince Harry and Meghan Markle's wedding on May 19 at St. George's Chapel in Windsor Castle. The 92-year-old monarch was also there at that time.
In related news, the other members of the royal family were all present at Prince Louis' christening. The official photographs released by Kensington Palace confirmed that Prince Charles, Camilla Parker Bowles, Prince William, Middleton, Prince Harry, and Markle were all there.
Prince Louis' two older siblings, Prince George and Princess Charlotte, were also present. Middleton's parents, Carole and Michael Middleton, as well as her siblings, Pippa Middleton and James Middleton were also there with Pippa's husband James Matthews.
In related news, it is still unclear when Prince Philip will be seen in public with the Queen again. The prince already retired from his official duties almost a year ago. However, it has been his discretion to still attend some engagements that he wishes to take part in.
Following his retirement, Marcia Moody, a royal biographer, said that Prince Philip leaving his duties behind will have a significant impact on the Queen and the younger generations of royals.
"The announcement is significant, as this will mean a change in structure for the entire royal family. It may well be that we see the Prince of Wales and other members of the family accompanying the Queen on more engagements now… Therefore we're likely to be seeing a lot more of the Duke and Duchess of Cambridge and Prince Harry," Moody told Harper's Bazaar.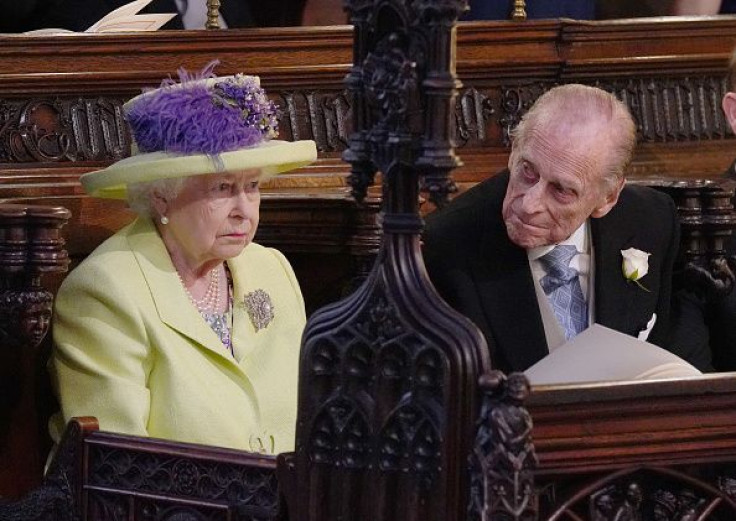 © Copyright IBTimes 2023. All rights reserved.