Is Sarah Paulson Dating ​Holland Taylor? 'American Horror Story: Hotel' Star Linked To Actress After Podcast Interview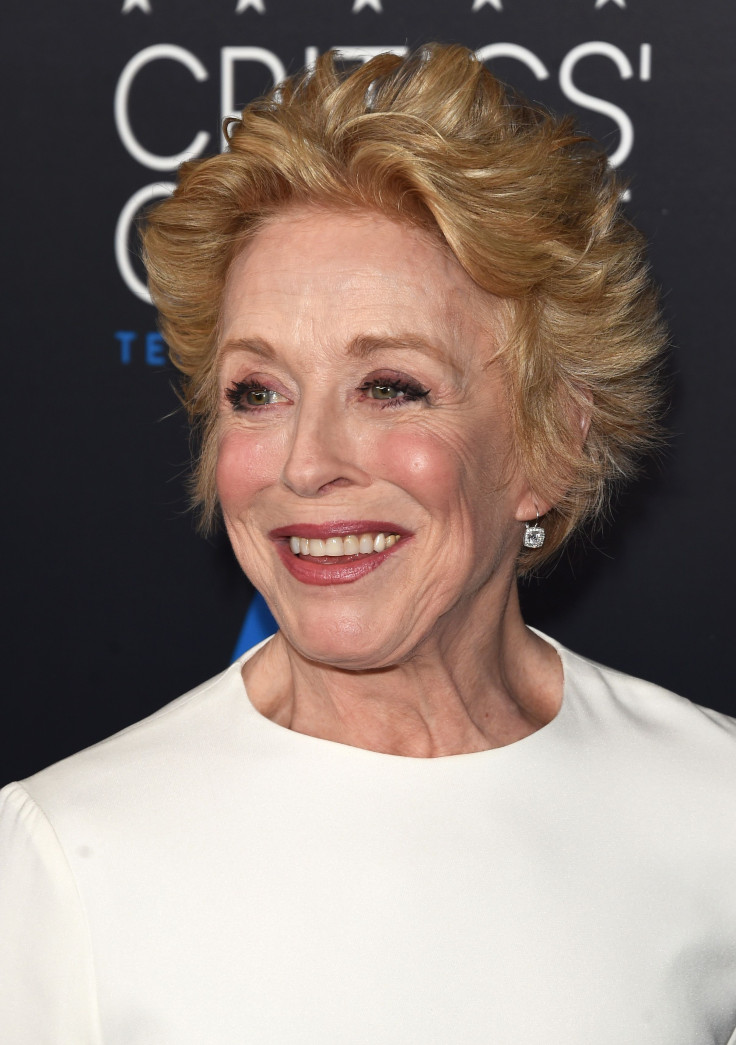 There appears to be a new Hollywood couple in town. Reports are now confirming that former "Two and a Half Men" star Holland Taylor is dating "American Horror Story: Hotel" actress Sarah Paulson.
People is reporting that multiple sources have confirmed that Taylor is dating Paulson, 40, and they have been together for a "few months." Neither actress has confirmed the rumor.
The 72-year-old actress hinted that she was dating an actress younger than her during an interview on WNYC's Death, Sex & Money podcast on Monday. She also mentioned that they were discussing marriage and that she hasn't come out because she "lives out." This was the first time Taylor spoke publicly about her sexuality.
"Given my generation it would not be something that would automatically occur to me, but as a symbol, as a pledge, as a plighting one's troth, it would be a wonderful thing to do," Taylor said of marriage.
The two haven't necessarily been hiding their relationship, as both have exchanged tweets admiring one another. In November, Paulson retweeted an article about Taylor, and Taylor answered her back in a loving way.
In 2005, Paulson accidentally came out and confirmed she was dating actress Cherry Jones when she publicly kissed her at the Tony Awards. The two split in 2009 after a five-year relationship. In an interview with PrideSource, Paulson said she doesn't want to be attached to any sort of label and has dated both men and women in her life.
"All I can say is, I've done both, and I don't let either experience define me. I don't let having been with a man make me think I am heterosexual, or make me want to call myself that, because I know I have been attracted to women -- and have lived with women," Paulson said. "So, for me, I'm not looking to define myself, and I'm sorry if that is something that is seen as a rejection of or an unwillingness to embrace (my sexuality) in a public way, but it's simply not."
Paulson has been busy lately portraying Sally on FX's "American Horror Story: Hotel." She will also play Marcia Clark on the network's upcoming series "American Crime Story: The People v. O.J. Simpson."
© Copyright IBTimes 2023. All rights reserved.