Why Some Americans Plan To Flee To Mexico
Mexico is the second most popular destination for Americans planning to relocate to another country for retirement.
That's according to the 2023 Annual Global Retirement Index (AGRI) published this week. It compiles hundreds of opinions and real-life experiences in the best retirement destinations worldwide.
That may come as a surprise to the average American accustomed to hearing story after story of Mexicans striving to cross the border, to come to America in search of a better life.
So what makes some Americans go in the other direction? What does Mexico have that America is missing? Affordable living.
"Most goods and services are less expensive in Mexico than in the U.S. or Canada," said Wendy Justice in a piece accompanying the release of the 2023 AGRI." Everything from rent and real estate to healthcare and groceries is cheaper than in the U.S here. Additional savings are available to legal residents age 60 or older through the INAPAM program, which gives seniors discounts on transportation, medical and prescription costs, utilities, taxes, and more."
For instance, healthcare costs are 50% lower in Mexico than in the U.S, with IMSS health insurance going between $300 and $800 annually depending on age and has some pre-existing condition exclusions. In addition, legal residents are eligible for INSABI, the free public health plan, or carry private insurance.
Shri Ganeshram, the founder of Awning, a platform that helps individuals buy and own rental properties, thinks that relocating for economic reasons is complex but intelligent if it leads to increased income or lower living expenses. It can significantly reduce the cost of living and free up money to pursue other financial goals, such as saving or investing. But there are trade-offs, such as moving expenses, separation from family and friends, and adapting to the new living conditions.
"Mexico is a popular destination for Americans seeking a lower cost of living, as the country has a lower cost of housing, food, and other necessities compared to many parts of the United States," he told International Business Times. "However, it's important to carefully research the specific location you are considering and be aware of any potential safety or security concerns. It's also a good idea to consider the cost of living concerning your income. A lower cost of living may not necessarily lead to financial savings if your income is also lower."
Ryan Turner, Founder of EcommerceIntelligence.com, who lived a couple of years in Mexico, was surprised by the magnitude of savings in the cost of living.
"Even living in the more popular areas around Playa Del Carmen, which are expensive compared to other parts of Mexico, it's worth it financially," he told IBT. "Once you get out of the mindset of using hotels and AirBnb's - and trying to eat where the locals eat at least some of the time - you'll see a lot more savings as well. With $2,000 - $3,000 per month, you can live a great life even in the nicest areas."
Nikki Beauchamp, a multi-lingual luxury global real estate advisor, sees nothing new for Americans on fixed income seeking to reduce their cost of living by relocating where the dollar goes much further.
"The combination of inflation and the broader ability for knowledge workers to work the majority of the time remotely, if not the entire time, has shifted perspectives on where to reside," Beauchamp told IBT. "In addition to seeking the economic factors, Americans are looking for places with a vibrant ex-pat community and adequate/great medical facilities. Mexico, Costa Rica, and Panama have long been popular retirement choices for my clients for that reason."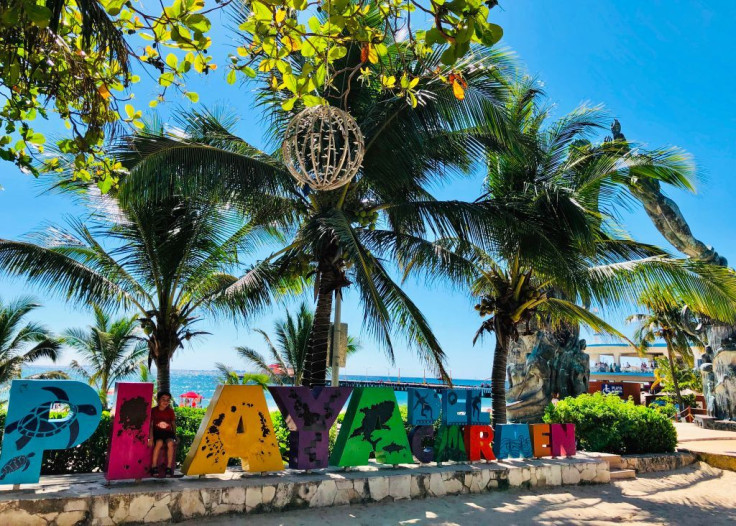 © Copyright IBTimes 2023. All rights reserved.