Why Some States Are Pulling The Plug On Enhanced Unemployment Benefits
Republican states are breaking with the rest of the nation to curtail unemployment benefits, arguing that increased pay to the unemployed is behind disappointing job growth numbers.
The governors of Alabama and Mississippi announced they would be ending the additional federal benefit in June, joining Montana, South Carolina and Arkansas. The American Rescue Plan that passed in March provides unemployed individuals a $300 per week supplement to state benefits.
"[The] vast expansion of federal unemployment benefits is now doing more harm than good," said Montana Governor Greg Gianforte.
President Joe Biden maintains that it's a mistake for states still struggling with the pandemic to "blame federal benefits for labor problems. April's jobs report may have fallen drastically short of expectations, but Biden told reporters Monday that benefits are still a "lifeline."
"Americans want to work. Americans want to work," he said. "I think the people claiming Americans won't work even if they find a good and fair opportunity underestimate the American people."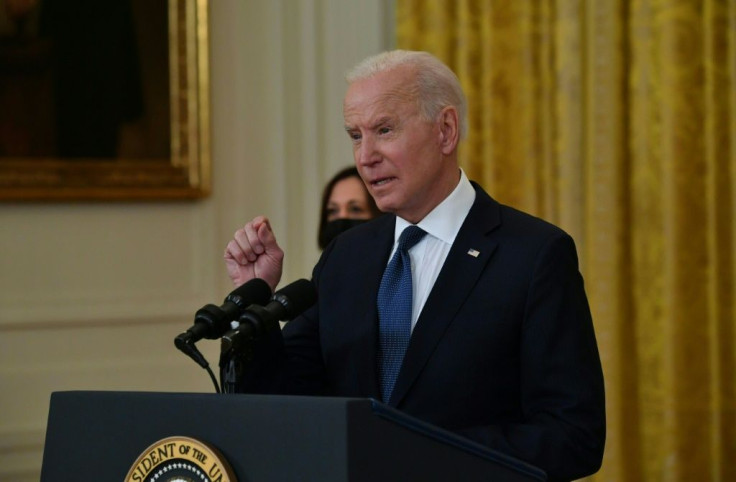 Biden noted that the increased benefits still require any recipient offered a "suitable job" to take the opportunity, with the only exception being when that job would put their personal safety at risk.
Other members of the Biden administration contested the claim that greater federal benefits drive employment down. Treasury Secretary Janet Yellen said Friday that data does not show that higher benefits lead to lower unemployment, in fact finding the "exact opposite."
© Copyright IBTimes 2023. All rights reserved.