Why This 'Summer House' Star Quit The Show During Filming
Believe it or not, it's not all fun and games in Bravo's "Summer House" -- just ask Jordan Verroi.
After emerging on the scene and being introduced to fans as a new full-time cast member during Season 3 of the show, Verroi found himself in a different situation for the Season 4. Sources close to the reality star told TMZ that he was asked by production to appear in a lesser role for the upcoming season. Instead of cast member, he would be referred to as "friend of the cast."
Verroi, who was named one of America's most eligible singles in 2018, wasn't exactly feeling the demotion and apparently turned down the reduced role and decided to not film "Summer House" at all. That didn't last long though. The source revealed that a few weeks into shooting he was asked back, however, there is a discrepancy on his role.
The source close to the model and founder of CapGenius said that he returned as a full-time cast member while production sources, on the other hand, said that is was as a "friend of the cast." In any case, this too didn't last very long.
Three weeks before the end of filming the "Summer House" cast were tasked with kicking someone out (which they can be seen discussing in the trailer above). Unfortunately for Verroi, he was the prime candidate. Instead of waiting to find out for sure, sources revealed that he quit the show feeling extremely ticked off.
While it's hard to know for sure at the moment what happened, fans will likely see a portion of this play out during Season 4 of "Summer House." Fans will also be introduced to two new cast members, Jules Daoud and Luke Gulbranson, who don't hesitate to bring the drama.
As for the rest of the cast, everyone is returning to the series. Carl Radke, Lindsay Hubbard, Kyle Cooke, Amanda Batula, Paige DeSorbo, and Hannah Berner are back full-time while Danielle Olivera returns as a friend.
Season 4 of "Summer House" will premiere on Wednesday, Feb. 5, at 9 p.m. EST on Bravo.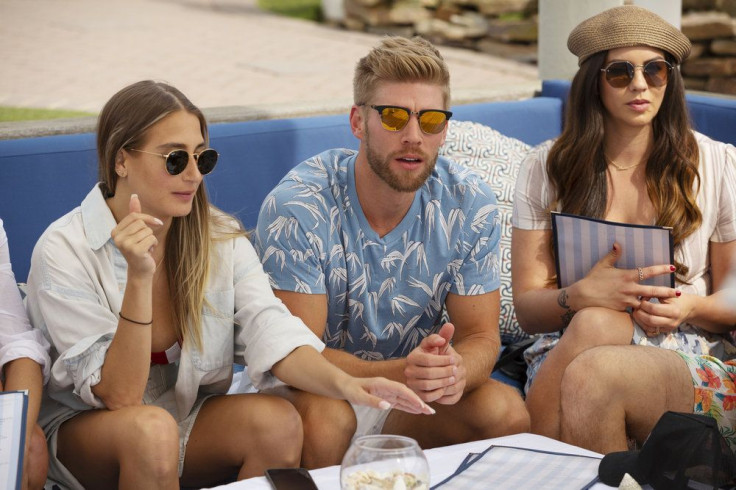 © Copyright IBTimes 2023. All rights reserved.