Meet The Newest Additions To The 'Summer House' Season 4 Cast
It's official! "Summer House" will introduce two new cast members for Season 4 of the Bravo show.
As winter prepares to shift into full gear, BravoCon delivered a warm and toasty surprise to fans when it announced the premiere date for "Summer House" Season 4 over the weekend, along with a steamy trailer (below).
Returning to the series are Carl Radke, Lindsay Hubbard, Kyle Cooke, Amanda Batula, Paige DeSorbo, and Hannah Berner. Danielle Olivera and Jordan Verroi will return as friends.
While the clip promises a very eventful season with roommate hookups, friendship breakups, and relationship woes, fans can also look forward to all of their favorites from Season 3 returning along with newbies Jules Daoud and Luke Gulbranson, who don't hesitate to bring the drama.
There are still a few weeks until the premiere but in the meantime, let's get to know the latest additions to the "Summer House" Season 4 cast.
Jules Daoud
Per this newbie's Instagram, Jules is a content creator, but her career path didn't start out that way. She started out with dreams of becoming a doctor and even attended DePaul University to pursue those dreams, according to Bravo. After realizing her true passion she started a fashion and lifestyle blog called Simply Jules in 2013, which quickly became popular.
Although she graduated with a Bachelor's in Science, Jules began working as a freelance content creator and social media marketer. It's obvious this Cinncinati-born brown-haired beauty with Jordanian roots is very ambitious so surely she also knows how to let loose. After all, how do you think she ended up in the "Summer House"?
Luke Gulbranson
Luke is nothing if not a jack of all trades. This fresh face is also a Midwest native (Minnesota) and boasts quite a few skills on his Instagram as he considers himself to be an actor, model, musician, producer, and designer. Not included in that bio is his job as a youth hockey coach, which Bravo added to his laundry list of jobs.
Despite living in New York City for 15 years, Luke has a love for the great outdoors. While the network stated that he is looking to create long-lasting friendships, the trailer hints that he may have done just the opposite.
"Summer House" Season 4 premieres Wednesday, Feb. 5, at 9 p.m. EST on Bravo.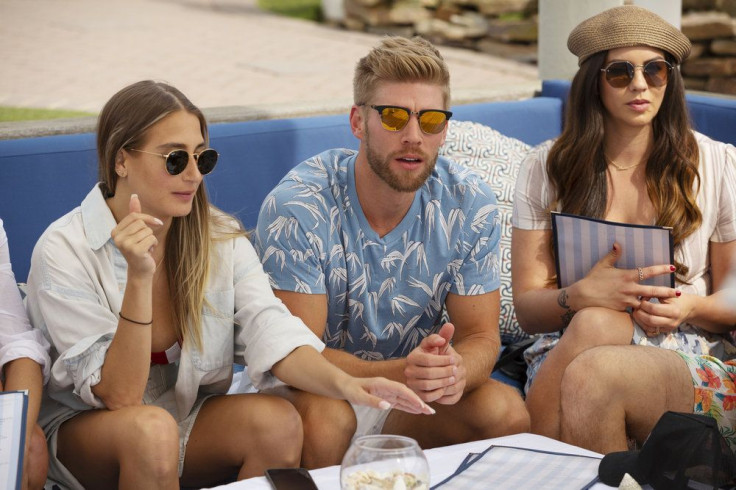 © Copyright IBTimes 2023. All rights reserved.