Why Tesla Autopilot Safety Numbers Are Now Unavailable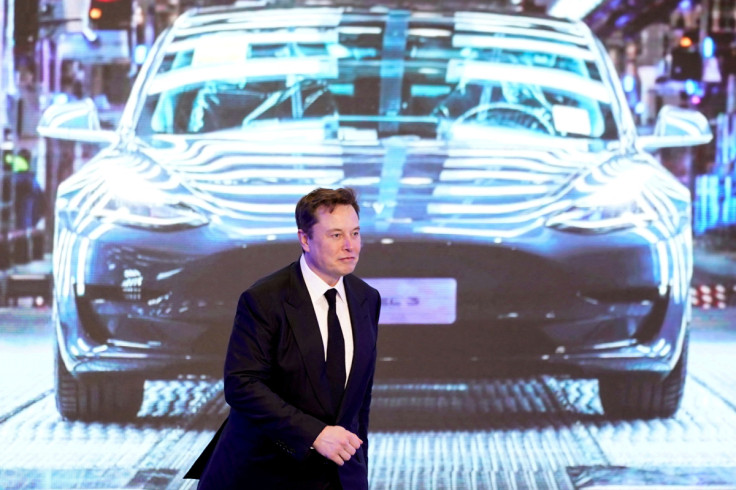 Tesla stopped reporting its Autopilot safety numbers last year soon after the National Highway Traffic Safety Administration began collecting and releasing autonomous driving crash data, the Los Angeles Times reported.
Tesla didn't say why it stopped posting that data online, but company critics have a theory why the safety numbers are no longer publicly available.
"Because it's gotten a lot worse," said Taylor Ogan, chief executive at fund management firm Snow Bull Capital
On Thursday, NHTSA announced it opened investigations into two recent crashes in addition to the dozens of automated-driving Tesla incidents that it's already investigating. The Times had reported in July that Tesla CEO Elon Musk had known about multiple safety complaints and accidents involving Tesla's Full Self-Driving system when testing began on public roads with Tesla's FSD beta program.
Ross Gerber, a known Tesla ally, had tweeted in January that "there has not been one accident or injury since FSD beta launch," while "20k people have died on the road in car accidents." Gerber tagged Musk in the tweet and asked if he was correct.
Musk replied with a "correct," even though both he and the NHTSA knew of at least eight accidents at that point.
Since then, Tesla stock has lost 65% of its value. Part of this loss can be attributed to Musk's purchase and subsequent woes with Twitter, but safety numbers have continued to worsen, and Tesla crashes are on the rise. There were two more deaths involving Tesla in October, bringing the number of fatal crashes involving autonomous driving to 18 since July 2021, according to Reuters.
The NHTSA investigation into Tesla continues to expand. There were 830,000 Teslas under investigation for autopilot defects by the NHTSA this year alone. There's no clear information about how many injuries and deaths were involved with Tesla's autonomous driving as the NHTSA's crash statistics depend on receiving accurate data from the company.
On Thanksgiving Day, an eight-car pileup in California was caused by a Tesla Model S driving erratically. CNN reported on Wednesday that the driver claimed that their Tesla's FSD software braked unexpectedly and caused the pile-up, leading to nine people injured and one child hospitalized. This happened hours after Musk opened up the FSD beta to anyone in North America who applied and paid the fee.
The NHTSA has been investigating the crash and requesting information from Tesla and local law enforcement. All safety complaints involving Tesla's FSD software are in a public database on the NHTSA's website.
© Copyright IBTimes 2023. All rights reserved.