Why Was Kesha Denied Release From Dr. Luke Sony Contract?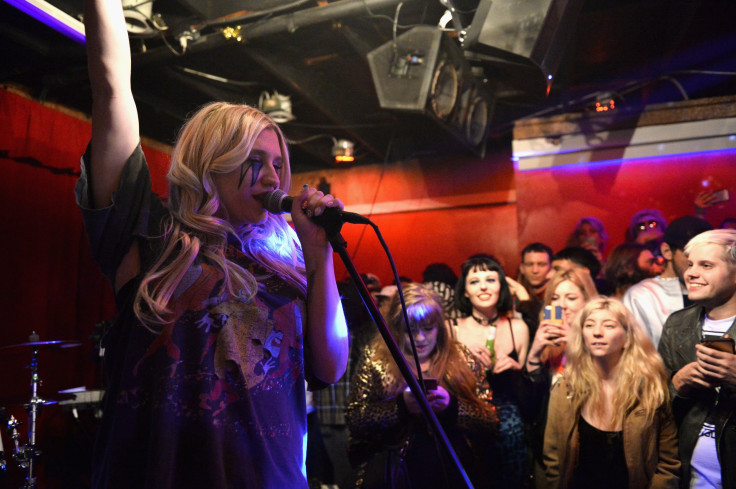 Kesha Rose Sebert's fight to make new music for a different label didn't go the way of the "Die Young" singer on Friday. After a legal battle that started in 2014, a judge voted to turn down singer Kesha's suit for an injunction to get out of her contract with music label Kemosabe, which is owned by Sony Music Entertainment. She was trying to get away from working with producer Lukasz "Dr. Luke" Gottvald, who she claims has been abusing her.
According to Billboard, New York Supreme Court Justice Shirley Kornreich denied Kesha's bid for an injunction, citing that Dr. Luke had invested millions of dollars in Kesha's career and has agreed to allow her to record without getting involved. Kornreich told Kesha's attorney, Mark Geragos, that this "decimated" his argument.
"You're asking the court to decimate a contract that was heavily negotiated and typical for the industry," Kornreich said. "My instinct is to do the commercially reasonable thing."
The reason Kesha wanted the injunction was because she claimed to have been drugged and raped by Dr. Luke in the past and said he continues to abuse her. In 2014, the 28-year-old singer filed the suit against the producer.
According to The Hollywood Reporter, Kornreich also talked about how there was a lack of medical evidence to support the "Tik Tok" singer's claims of abuse. She said because of this, she didn't understand why she should grant an injunction.
Dr. Luke denies the claims of rape and abuse and believes Kesha is trying to extort him to get out of a contract. The producer also filed a suit against Kesha for defamation. Prior to the lawsuits, Kesha and Luke weren't seeing eye to eye when it came to her music career and he denied her from collaborating with other artists like The Flaming Lips.
Although the injunction decision has been made, it still has to be determined what's to come of the abuse claims. According to TMZ, Kesha was in the courtroom on Friday and reportedly cried over the court's decision. Her lawyers fear that Sony won't help the singer's career if she doesn't work with Dr. Luke.
© Copyright IBTimes 2023. All rights reserved.