Will Americans Actually Get A COVID-19 Vaccine When Approved? More Than Half Say They Might Not
As the U.S. races to develop a coronavirus vaccine, Americans aren't so sure they will get inoculated once one is approved. A poll by NBC News and Survey Monkey indicated that less than half of American adults would get a government-approved COVID-19 vaccine and nearly a quarter saying they definitely would not.
The data said that 22% percent of American adults wouldn't get the vaccine while 32% said they were unsure. Only 44% of adults told pollsters they would get the vaccine.
The poll further suggested whether a person would get the vaccine depended on demographics.Democrats, seniors, Asians, those that hold college degrees, and those making less than $100,000 annually were more likely to say they would get the vaccine once it becomes available, but the majority of all other demographics would not or aren't so unsure if they would.
The divide between political parties also defines whether a person would get inoculated. As many as 33% of Republicans, or those who lean Republican, said they wouldn't get the vaccine, with 31% saying they were unsure sbout getting it. The majority of Democrats, or those who lean Democratic, said they would get the COVID-19 vaccine, reporting in at 58%, the survey indicated.
Race also determined whether an American would get the vaccine as Asian Americans were the only racial group of which the majority said they were comfortable with getting vaccinated for COVID-19. Only 8% of Asian Americans said they would not get the vaccine, and 27% said they were unsure, the poll indicated.
The poll broke down further, with 48% of white adults and 44% of Hispanic Americans saying they would get vaccinated. Only 24% of Black adults said they would get a COVID-19 vaccine for themselves and their families when approved, the data indicated.
Education also factored into the results: The more formal an education a person had, the more likely that person was to get inoculated.
The U.S. has reported more than 5.4 million positive coronavirus cases and nearly 171,000 COVID-19 deaths, Johns Hopkins University tracking data showed.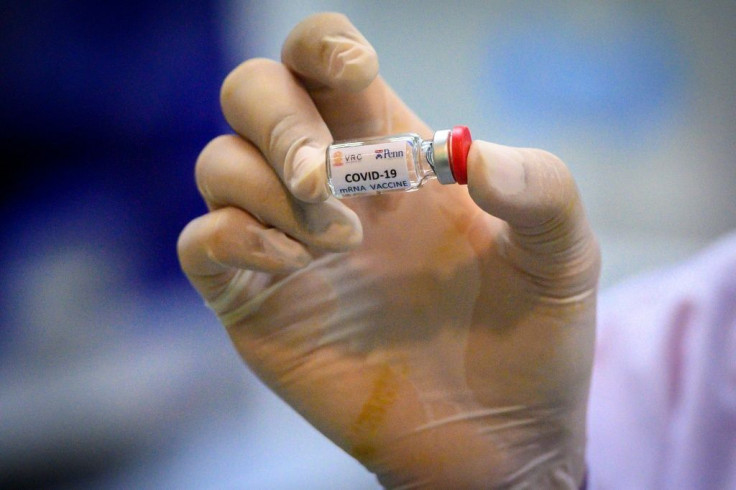 © Copyright IBTimes 2023. All rights reserved.