Will Andy Cohen Replace Billy Bush On 'Today' After Trump Video? 'Watch What Happens' Star Responds To Rumors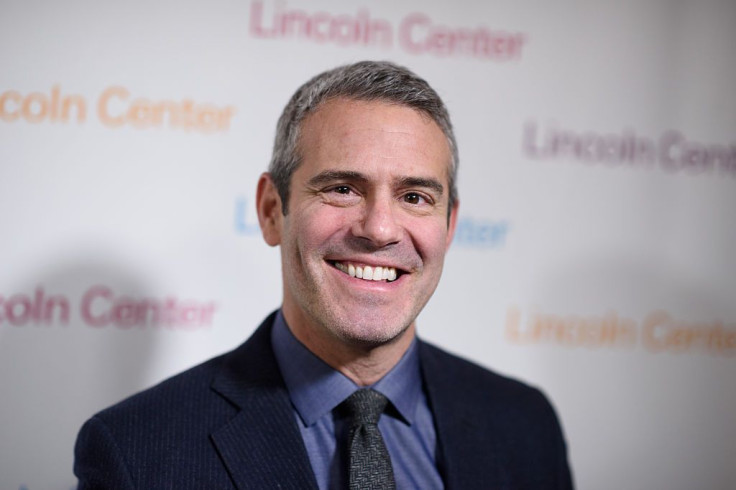 Following Billy Bush's departure from NBC's "Today" after a tape surfaced of him making lewd comments with Donald Trump, many have been wondering who will replace Bush.
Earlier this week, a report from Radar Online claimed that "Watch What Happens Live" host Andy Cohen was "begging" for the job. "Andy believes he's proven himself adept at the type of conversation that is required on the third hour of 'Today.' It's almost like 'Watch What Happens' was his audition for this," said a Radar Online source.
But now, Cohen is putting those rumors to rest. TMZ caught the TV host on Wednesday as he was leaving the airport. "Am I looking at the next Billy Bush right in front of me?" asked a TMZ camera man. "No you're not," said Cohen, "Cause I got a job."
Bush was officially removed from the "Today" cast on Monday following the leak of the 2005 tape that featured Bush talking with Trump. "You know, I'm automatically attracted to beautiful — I just start kissing them. It's like a magnet. Just kiss. I don't even wait," Trump said in the video.
On an episode of the "Today" show, Matt Lauer said: "NBC News announced last night that Billy Bush would be leaving the 'Today' show effective immediately, noting that he was a valued colleague and a longtime member of the broader NBC family. A statement Billy released separately last night read in part, 'I look forward to what lies ahead,' and of course, all of us here at 'Today' wish Billy the very best."
Bush has since apologized for his role in the video. "Obviously I'm embarrassed and ashamed. It's no excuse, but this happened 11 years ago — I was younger, less mature, and acted foolishly in playing along. I'm very sorry," he said in a statement.
© Copyright IBTimes 2023. All rights reserved.