Will Diane Guerrero Return For 'OITNB' 6? Actress Cast In 'Superior Donuts'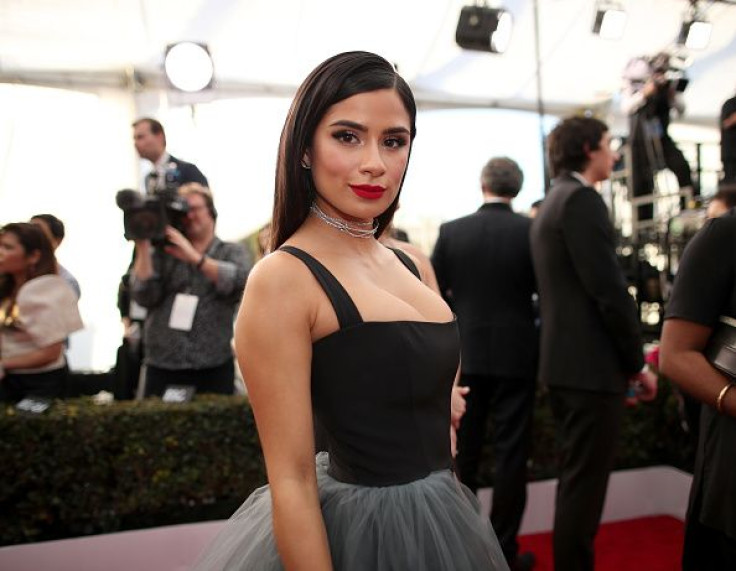 "Orange is the New Black" star Diane Guerrero may temporarily be leaving prison to man a food truck in "Superior Donuts."
According to TV Line, the actress has just been cast as a series regular in the upcoming second season of the CBS series, and will be introduced in the premiere episode. Guerrero will play the role of Sofia, a young food truck owner who serves healthy food selections. She parks her vehicle in front of Arthur's (Judd Hirsch) old-school donut shop, and he automatically assumes that she's an entitled millennial.
However, Sofia is really a hardworking, self-made woman who has spent all of her money on her food truck business. She plans on turning it into an empire in the near future.
"Superior Donuts" executive producer Bob Daily released a statement (via Deadline) expressing her excitement over the actress' casting. "We're huge fans of Diane's work on 'Orange is the New Black.' And we're excited to be introducing her as a young entrepreneur who moves into the neighborhood, driving Arthur crazy and catching Franco's (Jermaine Fowler) eye," he said.
As of late, it is still unclear how Guerrero's casting in "Superior Donuts" Season 2 as a series regular will affect her role as Maritza in the original Netflix series' sixth season. "Orange is the New Black" won't stream until June 2018, and production for Season 6 has not yet started. Since "Super Donuts" will premiere in the fall, production for the series a few weeks ago. By the looks of it, the filming for the two shows won't overlap with each other.
In Season 5, Maritza was separated from her best friend in prison, Flaca (Jackie Cruz). As of late, it is still unclear what will happen to the two characters after they and their fellow inmates staged a riot in an attempt to give Poussey (Samira Wiley) justice.
Guerrero also stars in "Jane the Virgin" as Jane's (Gina Rodriguez) friend and former co-worker, Lina. The CW series airs in the fall, but Guerrero has very limited appearances in the show.
"Superior Donuts" Season 2 will premiere on CBS on Oct. 30 at 8:30 p.m. EDT.
© Copyright IBTimes 2023. All rights reserved.