Will Donald Trump Keep His Promise To Israel? President-Elect May Move US Embassy From Tel Aviv To Jerusalem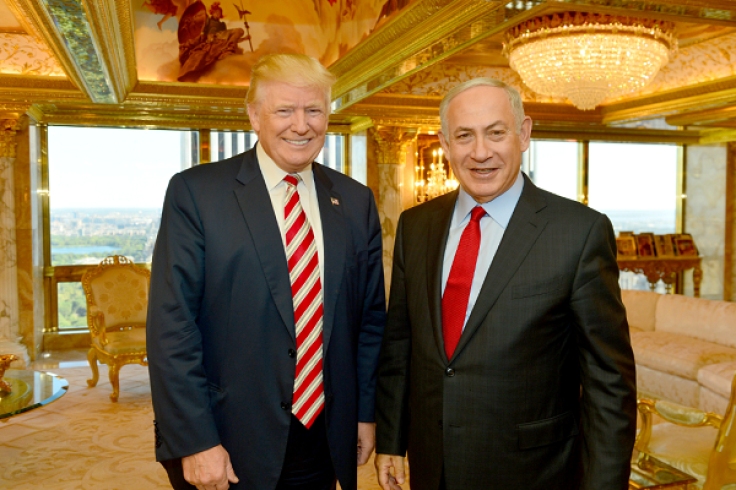 Donald Trump has "every intention" of keeping his promise to Israel. During an October campaign event, Trump's daughter, Ivanka Trump, rallied up Jewish supporters and vowed her father would relocate the U.S. Embassy from Tel Aviv to Jerusalem. On Wednesday, Trump's campaign advisor David Friedman confirmed the president-elect's plans to overturn U.S. foreign policy and recognize Jerusalem as Israel's capital city.
Friedman, Trump's Israel Advisory Committee co-chair, told the Jerusalem Post that the president-elect is dedicated to easing the tension between the U.S. government and Jerusalem that was created under President Obama's administration. Freidman said Trump plans to restore the relationship with Israeli allies and grow the countries' friendship "like never before" starting with the promise to move the U.S. Embassy.
"It was a campaign promise, and there is every intention to keep it. We are going to see a very different relationship between America and Israel in a positive way," Friedman said.
Vice President Joe Biden assured the World Jewish Congress that there would be "no diminution of support" of Israel under Trump's presidency, according to reports. Biden addressed the Jewish organization on Wednesday and said that he has "no doubt" that America will continue its commitment to Israel while Trump serves as president.
During his campaign, Trump and his running mate, Gov. Mike Pence of Indiana, have pledged their support of Israel.
In a video message to Israeli supporters released in October, Trump said his administration would "stand side-by-side with the Jewish people. Before saying he was "proud to stand with Israel," in a separate video Pence advocated for the country and said, "Israel shows the world how to turn scarcity into plenty, poverty into wealth, as Israel takes the curses and slanders and lies of the world and turns them into blessings, how could any good person not stand with Israel?"
© Copyright IBTimes 2023. All rights reserved.