Will Ed Sheeran's 'Perfect' Be Meghan Markle, Prince Harry's Wedding Theme Song?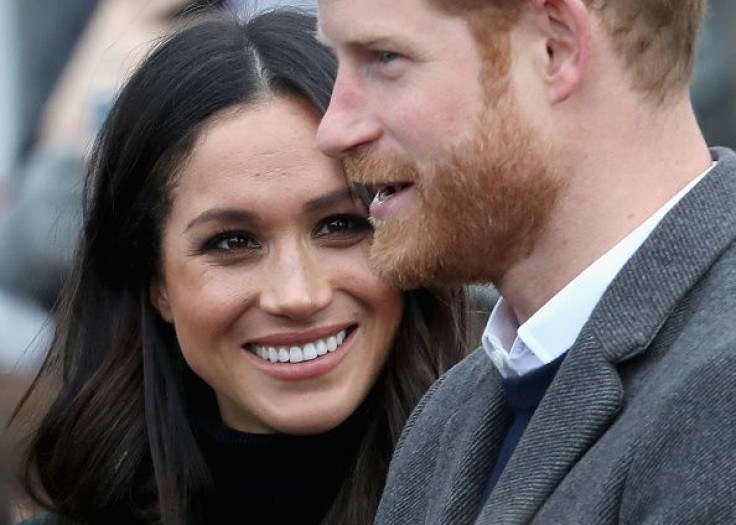 Meghan Markle and Prince Harry were serenaded by a group of kids in Scotland with Ed Sheeran's song "Perfect."
One of the singers, Ciara MacDonald, told People that Markle and Prince Harry became a bit emotional during their performance. "They just looked speechless. Meghan looked like she was going to cry. To see the smiles on their faces as we sung is something we'll always treasure. Meghan said it is wonderful singing and that they really enjoyed it," she said.
The publication is speculating on the possibility of "Perfect" becoming Markle and Prince Harry's wedding song. Earlier this week, reports swirled that the prince already invited Sheeran to sing at his May 19 wedding to Markle.
Even though nothing has been confirmed yet, Sheeran previously said that he's open to performing for the royal couple if his schedule is free. The 26-year-old "Shape of You" singer also clarified during a previous interview that he is not close with Prince Harry.
"I get asked this all the time like I know the royal family. I've met Harry once! And that was in 2011 at his grans' Jubilee, and it was like, 'Hey.' 'Hey'… I barely know him!" he told Entertainment Tonight.
In December, Sheeran received an MBE from Prince Charles on behalf of Queen Elizabeth, which included him as a member of the Most Excellent Order of the British Empire in recognition of his services to music and charity, according to US Weekly.
Meanwhile, Prince William and Kate Middleton also invited a famous British singer to perform at their 2011 nuptials. Ellie Goulding sung a series of songs at the couple's reception. She also performed her own rendition of Elton John's track, "Your Song."
Three years later, Goulding opened up about the experience during her interview with Marie Claire. The singer said that she struggled to keep things a secret in the months leading up to the couple's wedding.
"They're just a really awesome couple, lovely people, so I understand why people are fascinated by them. It was a really beautiful night, but then I haven't been to many weddings!" she said.
© Copyright IBTimes 2023. All rights reserved.