Will Hillary Clinton Run Again In 2020? If Donald Trump Wins, She May Call It Quits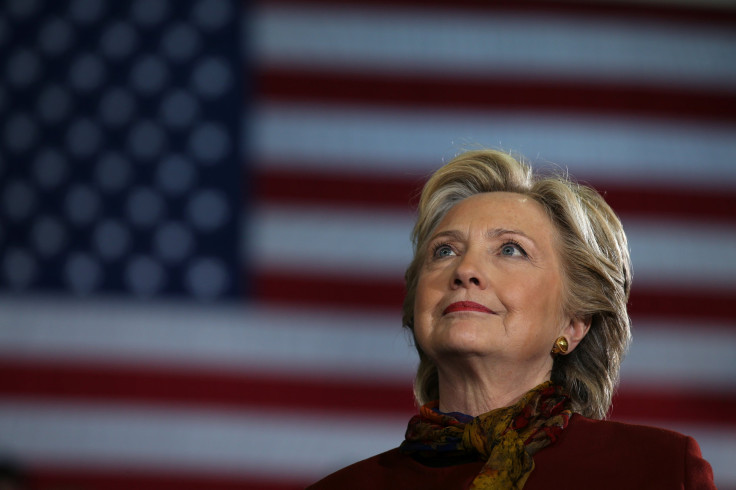 Most polls leading up to Election Day Tuesday projected Democrat Hillary Clinton to defeat Republican Donald Trump by a slim margin, but a victory nonetheless. If the projections are correct, Clinton could be the first woman ever elected to the country's highest office following a historic election year that's seen more than its fair share of controversy and head-shaking moments.
However, should the projections be wrong and Clinton fall to Trump, it's possible given her age, the ongoing investigation into her private State Department email server, the toll a presidential campaign can take on a candidate and a number of rising Democrats who could challenge her potential third bid all stand in Clinton's way.
Clinton, 69, has been pounded throughout the campaign by both Trump and most Republicans specifically for her email scandal. Even if she is elected it's an issue that will dog her for the next four years.
While the Federal Bureau of Investigation concluded Sunday that its latest look into freshly unearthed emails tied to her longtime aide Huma Abedin and her estranged husband Anthony Weiner didn't alter its previous decision not to prosecute Clinton, it's possible the FBI may need as long as five years to thoroughly vet the emails, according to Bloomberg Politics.
Justice Department lawyer Lisa Olson suggested such a time frame when in the court of U.S. District Judge James Boasberg Monday in a Freedom of Information Act lawsuit filed by watchdog group Judicial Watch, Bloomberg reported.
"I'm not satisfied with saying, 'go ahead, take five years and do this,'" Boasberg said.
Thousands and thousands of Clinton's emails during her stint as secretary of state require long hours and intense investigation, all of which could drag on into Clinton's possible first term or in the four years between presidential election cycles. And as more comes out, the issue could continue to remind voters of Trump's nickname for her: "Crooked Hillary."
Clinton, as well as Trump's age, have also been factors in this election cycle. It should continue to be one in 2020, when she'll turn 73. Clinton's bout with pneumonia and a fainting spell in September became a major stump speech point for Trump and other candidates could still question her fitness.
Following the Democratic National Convention in Philadelphia this summer, it became quite clear the party was looking well beyond this year and into the future. Those plans include spending $70 million on legislative seats over the next four elections. Democrats are hoping to capitalize and carry over a Clinton victory at the state and federal level.
© Copyright IBTimes 2023. All rights reserved.